Home Depot Return Policy provides you a liberal and smoother steps for your convenience. So, they want you to be fulfilled and happy in any case. For instance, you recently purchased an item for aesthetic improvement in your house. And found that it was not as per your requirement? Do you want to return it to Home Depot? You have questions; We have your answer… read the following to know all the question's answers.
Home Depot Return Policy
As per Home Depot Return Policy, most of the items purchased from Homedepot.com and Home Depot stores can be returned within 90 days of purchase. The items purchased from Home Depot can be returned via mail as well as to a physical store. Whereas items purchased from Home Depot store can only be returned at the store. Most of the items can be returned for an exchange or refund within 90 days of the purchase; besides these, there are certain items that have exceptions to the general policy which we will also discuss in this post.
Exceptions & Special Consideration
Besides general rules, there are certain exceptions to the Home Depot Return Policy. Few of the items require special instructions (or a different rule) for returning them, So these points are to be considered while returning the following items:
30-Day Return
Items such as Area Rugs, Consumer Electronics (Television & Computer), Furniture, Gas Powered Equipment, Generators (excluding Whole House & Stationary Generators), and Tractors can be returned within 30 days of purchase.
Home Appliances
You should check the following items for defects and/or damages during delivery: Home Appliances including refrigerators, washers, dryers, ranges, dishwashers, and microwave ovens, and refuse or accept delivery. Once the delivery is accepted the item can still be returned if any damage and/or defect is found & reported within 48 hours of delivery to The Home Depot by calling 18004553869.
Plants
Home Depot Return Policy gives a one-year satisfactory guarantee on Perennials, shrubs, and trees. However, if you received a damaged or dead plants contact customer support within 3 days of delivery. After verification, you will get a replacement shipped at no cost.
Paint
If you are not satisfied with the Paint product, bring it back to the store within 30 days of purchase. We will exchange it with a similar one.
Others
Merchandise which are non-returnable as per Home Depot Return Policy include:

Cut Flowers & Floral Arrangements.
Home Appliances
Gift Cards and Store Credits.
Labor, Delivery and/or Installation Services.
Product Samples.
Customized or personalized items.

Due to safety reasons, items that use flammable liquids or gases cannot be returned by mail.
If you receive a damaged item or item with missing part(s), contact and report customer support at 18004303376 within 30 days of purchase.
You will get a refund by check from The Home Depot's corporate office for cash purchases exceeding $1000.
Home Depot Corona Virus Updates
Home Depot is also concerned just like everybody else. Therefore they have also tried to minimize the situation as much as possible. They are different measures taken by them for the safety of their employees and customers.
Early closing time.

A limited number of customers in the store at a time.

Eliminated offers to stop the high drive off customers.

Monitoring distance between customers

Provided masks and gloves to all employees.

Provided thermometers to employees and check themselves every day they come to work.
The company also has requested the customers to follow the protocols for the safety of themselves and the people around them.
Non-Returnable Items
As per the Home Depot Return Policy, non-returnable products cannot be returned. Items in which "non-returnable" is mentioned in the product description cannot be returned. Furthermore, the list of non-returnable items includes, but not limited to; Product Samples, Customized orders, Gift Cards or store credit, Flowers for decorations, Any type of installation or Labor service charge.
Non-Receipted Returns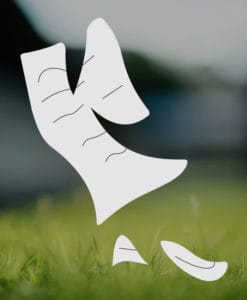 Home Depot Return Policy has provision via which you can return the products without receipt. In case you have lost your receipt, you can still return the item within the timeframe. You have to provide the original form of payment or packaging slip for Home Depot to generate the receipt. If the receipt is generated, you will receive the refund in your Original form of payment.
If you still could not get the receipt, then you can return the item by providing your Government ID proof. In this case, you will get the refunded value in the form of store credit.
Process of return
There are two ways in which you can return an Item purchased from Home Depot; return it by visiting nearest Home Depot store, or return the merchandise by mailing through UPS. It should be noted that products purchased online can be returned in both ways(i.e. either at the store or via mail), but if purchased from the store then you can only return it to to a Home Depot store.
Return at Home Depot store
It's very simple to return an Item at the store. All you need to do is go to the nearest Home Depot Store with your merchandise to be returned along with the receipt. After reaching to the store, the guest service will be there to help you with all the procedure.
There are total 2,286 Home Depot stores worldwide with the highest number of 232 stores in California. The other States which have 100 or more than 100 Home Depot stores are Texas with 178 Home Depot stores, 152 in Florida and 100 in New York.
Return online via Mail
Log on to www.homedepot.com sign in with your account.
From My Orders select the product you want to return and click #Return Item.
If eligible, you will receive Return mailing label in your email.
Once you receive the return mailing label, put with the merchandise in packing.
Drop to the nearest UPS drop-off location.
Your refund will be processed once Home Depot receives your return.
Frequently Asked Questions
Home Depot customer service number?
You can contact Home Depot customer service at 1-800-466-3337.
Can you return a generator to Home Depot?
Due to safety hazards, you cannot return generator to Home Depot via mail, as it uses a flammable liquid to operate. However, you can return the generator to any nearest Home Depot store.
Is paint returnable at Home Depot?
You cannot return paint for a refund at Home Depot. However, if you are not satisfied with the product you can exchange it for a same or similar item within 30 days of purchase.
How long does Home Depot take to refund?
Home Depot processes your refund within 3 business days once it receives your return via mail. If you return the item to a store, your refund will be processed immediately. However, It might take two to ten business days for funds to be reflected in your bank account.
Can I return opened item to Home Depot?
You cannot return an opened items in most of the cases for refunds to Home Depot. However, you can opt for an exchange of the item with a similar or same product, if available in stock.
Final Words
The Home Depot Return Policy includes the methods to return, the process of returning your items by mail, and the time limit for returning the product. Use our website if you want to know Return policies of other online stores like Best Buy, Sephora, Nordstrom, & Target.
Share your views on the Home Depot Return Policy, and let the world know about it. You may also ask any queries regarding the Home Depot returns in the comment box.