Recreational Equipment, Inc. (REI) provides quality products to be utilized for external use with a 100% satisfaction guarantee. It gives you award-winning products for outdoor adventure and any related sports.
Need to travel or planning a camp or hike, you could easily find a variety of items of clothing and accessories on REI.com online or by visiting any REI stores. REI is providing its best service so that customers may not face unsatisfaction. Further, if you are planning a return, catch our REI return policy explained in chunks.
ABOUT REI RETURN POLICY
REI Managers have experienced their own products in rough & tough conditions. However, if some products don't suit your needs, then you can quickly make the REI return policy process within 1 year of purchase. Except for the REI outlet for which you have got only 30 days. If you have purchased it from the REI then you will get 365 days (1 year) for returning the item. But suppose you have bought REI product from another store then you will have 30days from the date of purchase.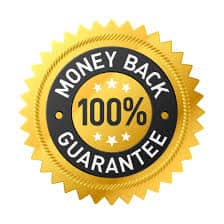 EXCEPTIONS TO REI RETURN POLICY
Returned products should be included under 100% satisfaction schemes otherwise it would not be accepted and would be sent back.
During purchase period, Defective items could be returned anytime.
Shipping return charges must be paid by buyers in case of other freight forwarders.
Items which are used and not packed properly would be sent back.
LIMITED WARRANTY TAGS
Items purchased through REI can sometimes have manufacturing defects, or corruptions occurred by shipping, loading or reloading. In such circumstances, your item carries limited warranty tags and you could quickly start claiming your refund, return or exchange.
REI CORONA VIRUS UPDATE
As the coronavirus COVID-19 outbreak made things difficult for everyone, they have consistently helped the community during a tough time. Their stores have been closed and they have maintained the health and safety guides. They have continued to re-evaluate the situations as to when they can come to work. Customers will be updated once they find it possible to re-open.
RETURN METHODS
Return to a store
Bring to store the Original product packaging with tags, product invoice, and proofs of purchase.
Return by calls/ email
Call at REI Customer care number 00 1 253-891-2500
You can also Email them by visiting their Email page.
After filing your return request, you can leave the products at the nearest REI stores.
Your requests would proceed and you will be notified about your returns.
Return by self

Pack in original packaging.
Include proof of purchase, your invoice & store receipt.
Put return shipping label from your invoice which includes your name and address.
A return shipping label is chargeable.
After all this, you can send your package through any shipping carrier.

Shipping charges for return process are chargeable.
ITEMS TO RETURN WITHIN 90 DAYS OF PURCHASE
Outdoor electronic items which include monitors, trainer devices, GPS devices, communication or emergency devices, and cameras or other electronic products.
HAZARDOUS PRODUCTS RETURN POLICY

Shipping would include some extra shipping labels and it should be initiated under expert guidance and observations. If some accident occurs while returning, loading and reloading of a hazardous item, then REI is not responsible.
USED GEAR BETA RETURN POLICY

What is Gear Beta? You may purchase a product, use it once or twice and later may find it unsuitable for your needs. In such cases, if you want to return your product. Then, You cannot make any return attempt by visiting REI stores and REI online. The items you have used even once since purchase would be termed underused Gear sales. That can't be returned as an original item.
For returning, you need to visit REI Co-op Used Gear Beta portal. You should also remember that you can claim your returns related to used Gear Beta only within 30 days of purchase.
Garage Sales Return Policy
According to REI policy, Garage sales include the used items which the customer would generally return on non-satisfaction of products. These are the items which could not be sold in a market. These items could be returned through various return departments. Therefore, you need to address your issue through the mail or by calling them directly  00 1 253-891-2500. To make it easy, items which aren't accepted in USED GEAR SALES could be given to GARAGE SALES.
GIFT ITEM RETURN POLICY

While making a gift return, Include Name, Phone, Email, Address and member number of gift recipient( if applicable). Then you can easily file your return request by E-mail.
Gifts would be refunded to gift recipient if the information is well provided. Also, the refunded amount would be in cheque. Lack of information would result in a refund to the original buyer.
TERMS TO EXCHANGE A PRODUCT
REI doesn't take any exchange request through the e-mail. For this, You must call 1-800-426-4840
The simple steps to exchange any products are as follows:
Order a new product
Return your old purchase by email. (Follow section 'return by email'). Also, note that any additional shipping charges would be waived off.
You could also make an exchange by visiting any REI stores.
You can phone at 1-800-426-4840 for exchange requests.
REI REFUND POLICY

Online orders & phone – It would be refunded as per the original payment types.
Paypal – On Online orders replacement requests, refunds would have proceeded directly to your PayPal account if and only if you have initiated your process through the mail. In other cases, if you have replaced your order by visiting any stores, then the refund would be done by direct cash.
Store purchases– On store purchases, refund requests would be sorted in cash.
REI NON-RECEIPTED ITEM
Forgotten, lost or tore away your receipt of purchase? REI has got a solution. Get an REI Membership card. And you will no longer need any receipt to make return or exchange claims.
Consequently, REI gives its members a good chance to return a product within a year of purchase. On store purchase, 30 days would be provided to customers to make return claims.
Back to the same question again, what if you have lost your proof of purchase receipt prior to getting a membership?  You can still make a deal of exchange, return or refund. You need to call their customer helpline and need to tell them your order number,  name, phone number, address, email, date of purchase, a location of purchase, purchase price. Once they identify you, they will soon handle your requests.
REI MEMBERSHIP CARD & RETURN BENEFITS

1. To get REI membership, You just need to spend $20 to earn a lifetime membership to REI. Got a membership card, you are likely to get 10% discounts on your purchases at year's end with other added benefits.
2. REI also provides its members with heavy discounts on used Gear Beta and also free classes for sports enthusiasts. On purchase of item above $50 you are even entitled to free shipping.
3. Once you have REI membership, you can certainly order your products even if is unavailable on stocks. Ordered products could be collected anytime from a nearby store.
4. On purchase of REI membership, you will get a gift card worth $100 to be used within 60 days from days of your REI membership approval.
Once you have got your REI membership card, your return process would ease up even if you have lost your proof of purchase.
FAQ
What is New REI return policy about?
REI has changed its return policy recently in which it is mentioned that a customer wishes to return their products would have to do so within 1 year of purchase of products. Earlier there wasn't any duration for making a product return.
How do I cancel my REI order?
Once you have ordered your product it could not be canceled because the processing starts immediately. On delivery of your product, you can start your return requests.
Does REI do free returns?
REI gives an advantage to its customers to return its products to any REI retail outlet, or by mail, or by calling them directly. If you are returning your products, then you will have to pay for return shipping.
Does REI take returns without a receipt?
Without a receipt, purchase invoice, or other selling proofs REI may not take your product back. But, it may give you store credit. Also, REI membership holder would take advantage of claiming returns or exchange without any receipts.
Does REI do price adjustments?
Price adjustments mean a company would give you partial money if the price of products bought increased within a few days of the date of purchase. However, garage items are not included under the price adjustments category.
What is the customer care number of REI?
REI directly handles all customer requests on calls 00 1 253-891-2500
REI REVISED
Many a time, you wonder to look for a page where you could get all information related to REI return policy. We have tried our best to include all the information which you need while returning your products.
Read all information thoroughly to get maximum advantages of REI return policy. Furthermore, you can also check out return policies of other popular stores like Walmart & Best Buy on our website.
Conclusively, If you have any queries regarding a return, exchange or refund, then contact REI helpline. You could also comment & let us know about your experiences with REI.