The Victoria Secret Return Policy has been made keeping in mind the mood preferences & varying style selection of women's.
Moreover, you will hardly get any advice on switching your innerwear once you have completed your purchase. But, here we have tried to elaborate the topic on returns so that you no longer have to adjust yourself in irregular fittings.
In Brief Victoria Secret Return Policy
The Victoria Secret return Policy is usually hectic.  In the same vein, One may feel scary to return the bad size lingerie. You could return any merchandise you purchased from Victoria Secret within 90 days of purchase of products. Here, we have brought for you the simplest methods which you can follow to return your stuff no matter if it isn't perfect in size or a bit old fashioned.
Victoria's Secret Return Policy

Return Period
90 days
Return Method
1. Online
2. Return & Exchange Center
3. To their warehouse
4. In-Store
Exchange Period
90 Days
Exchange Method
1. In-store
2. Online
Refund Period
3-5 Business Days
Refund Method
Original Mode of Payment
Official Website
Victoria Secret Return Policy
Contact Number
800-652-2331
Products List That Can Be Return
Be it any Lingerie, sleepwear, sports, clothing, beauty products, accessories, special festive wear or your daily preferences, Victoria Secret brings an ultimate list of products for you. Therefore, You have got the power to choose from multiple lists of products.
Be bossy, cool, stylish, and comfortable with a variety of products Victoria Secret's brought for you. In case, you aren't satisfied and willingly want to choose some other stuff. As a result, you could easily do so within 90 days of your purchase of products as termed under Victoria Secret's Return Policy.
Victoria's Secret Corona Virus Response
At this tough time, it is important to keep the health and safety of people first. Due to corona virus the safety of people is in jeopardy. It was necessary that the stores be closed and the social distancing protocol should be followed. So, Victoria's secret will open their store back when they think that it is possible to do that without dangering any life.
Exceptions
The following exceptions can be one of the reason for your return to be declined, so pay attention to these before returning the items:
Missing tags & labels from products.
Damaged and used products.
Dirty garments wouldn't be returned or exchanged.
Beauty accessories & perfumes with badly damaged parts.
Worn out products with forgotten details of shipment invoice.
Non-Returnable
'Bras or undergarments' returns are prohibited in some International locations.
Gift cards couldn't be returned (viz. redeemed for cash) except for the places where required by law.
Process & Methods
For any conditions, if you don't like the products then you can refer the catalog, do final selections and conclusively, make a return or exchange any item.
In-Store Return
In case, you aren't satisfied with the online products you received or the items which you purchased from Victoria Secret's store. You can anytime switch it by visiting near-by victoria secret stores or retail outlets.
You should have two things necessarily with you. Firstly, the Victoria Secret tagged products and secondly, the invoice details(for online purchase) or purchase receipt(for in-store purchase) of your item(s) which is to be returned.
Return by mail
Step 1: Complete the exchange & return form by picking it from your invoice. Fill it completely by checking the details from your online purchase history. If you don't have an exchange & return form then you can get from here.
Step 2: Rap up your package with purchased products and invoice details. If possible use the original package which came with your order to pack the items.
Step 3: Choose to send your package with prepaid labels.
Step 4: Drop your package at an authorized USPS. You will be deducted $5.99 from the refunded amount.
You could also send your order without prepaid labels. For this, you need to attach your invoice properly in your order and send it with the trustable, traceable, and known freight forwarders to the address given below: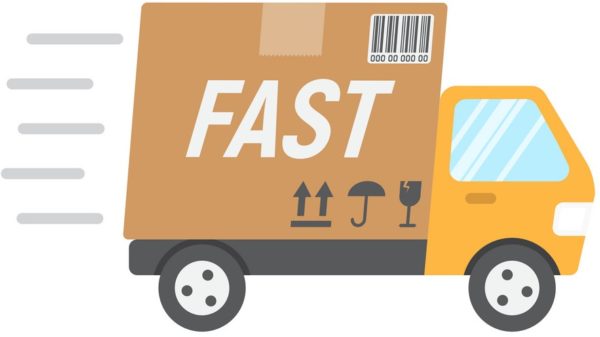 "Returns Processing,
8695 E Broad Street,
Reynoldsburg, OH 43069"
After completion of all process, expect your refund within 2 weeks from the date of package transfer as given in Victoria Secret Return Policy.
Exchange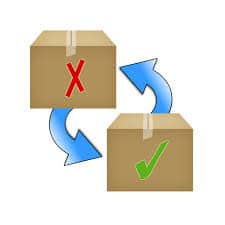 According to Victoria Secret Return Policy, You could exchange any item you purchased from Victoria Secret. The items you wish to return could be proceeded by following return procedures explained above. Subsequently, You have to mention in the exchange & return form, your preference i.e. exchange. Once you have transferred your package as an exchange shipment, you could make an online purchase for your new products.
Refund
On providing the receipt, you will be provided the refund in the following manner:
Before 90 days of purchase – Kindly expect the same amount as you have paid while making a purchase. In some cases, the transactions charges may be deducted based on your credit or debit card terms & conditions.
After 90 days of purchase– Kindly proceed for 'only exchange request' after 90 days. If you wish to return your item after 90 days, then you will receive a refund only in form of merchandise credit.
Any discounts, offers or free purchase would be adjusted in your refund amount. Also, remember that you are liable to return only 7 products at a time within 90 days of purchase.
Non-Receipted Returns
Victoria's secret will exchange the merchandise or issue a merchandise credit based on the lowest selling price for the returned products with all offers, discounts, free items and coupons that may have applied. Subsequently, With non-receipted returns, you are limited to $250 within 90 days period. For non-receipted returns, you need to show The US issued ID, State issued ID, Driver License, Military ID or passport.
International Returns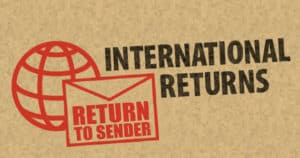 International Returns vary from country to country.
Products could be exchanged or returned within the same country/ location.
In some countries, Lingerie returns are prohibited by laws.
Outside US & Canada, Please call Victoria Returns customer helpline at (937) 438 4197  between 12 pm to 6 am  (GMT OR UTC)
Frequently Asked Questions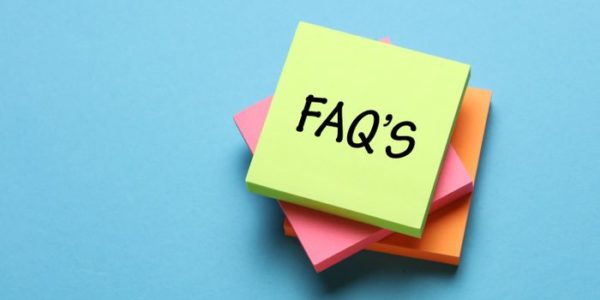 How to contact Victoria Secret customer agents?
You can contact Victoria Secret on their customer service number at 1-800-411-5116
Can you return Victoria Secret online purchased items in the store?
Yes, you can return the online purchased items to Victoria Secret's brick and mortar store.
Does Victoria's Secret have free return shipping?
No, Victoria Secrets do not provide free returns, you will be charged $ 5.99 for return shipping.
How long does it take to get a refund from Victoria's Secret?
It takes 3-5 business days for the refund to be credited in case of in-store returns. For online returns, it may take 2 weeks for the refund to be processed and credited in your bank account.
How do I return something to Victoria's Secret online?
Refer to section Return by Mail to know the steps required in returning the product online to Victoria.
Can I return to Victoria's Secret without tags?
No, in order to return any item to Victoria Secret, it must have all its tags attached to it.
Final Outline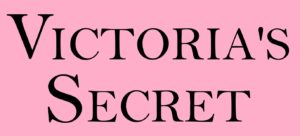 If you have processed your Victoria Secret's products return easily by going through our page, then we are very pleased. kindly let us know about your experiences in the comments below. In addition, We will bring easy return policy for you for some other highly recommended brands. Meanwhile, you can check here for other return policy you may be interested in. Look for REI Return Policy, JCPenney Return Policy, Apple Return Policy & Sephora return Policy.
We wish you good luck with your next shopping day at Victoria Secret. In case, you don't love your product and wish exchange or refund, kindly go through this page again so as to not miss any relevant details.