Calling out to all the shopaholics! Your love for shopping is certainly worth rewarding. And the Banana Republic has the perfect partner for you. The one who will accompany you on all your shopping sprees while also giving you discounts and rewards. Banana Republic's credit card offers some great deals and offers to its users.
Here's how you can also gain benefits from it. But before that, let's know a little the credit card.
About the Banana Republic credit card
The credit card offered by the Banana Republic has its own set of perks. For example, 20% off on your first purchase using the credit card. A Banana Republic credit card awards 5 points on every $1 spent on the Banana Republic brand. The purchase can either be made in a retail outlet or on an online website.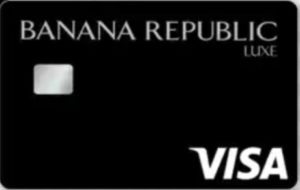 The credit card users will also receive 1 point on every $1 spent wherever Visa is cards are accepted. In return of every 500 points earned, Banana Republic gives its credit card users a reward of $5. You can redeem the rewards at any GAP brand (Old Navy, Athleta, GAP, Hill City or the Banana Republic).
Once a BR credit cardholder earns 5,000 points in one year, their card gets updated to Luxe. Luxe cardholders gain extra benefits. These benefits include:
Free shipping using the code LUXE on the brand products.
20% bonus points three times a year.
Basic alterations on all the Banana Republic products are for free.
Exclusive luxe hotline.
But here's the catch, to stay upgraded as a Luxe cardholder, you have to keep on earning 5,000 points, bonus points earned during any campaign are excluded.
Why use the Banana Republic credit card?
The Banana Republic credit card user sure get extra benefits by using their card, but there are other reasons as well why you should opt for a Banana Republic credit card.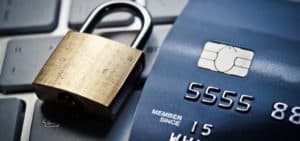 The brand assures its users that the Banana Republic credit card comes with enhanced security features that will help you with secure transactions and safe online shopping experience. These security features are:
A fraud-preventing chip and signature.
Absolutely no fraud liability, so no one can use your card unauthorized and no annual fee for members that have joined as of January 1st, 2019 with variable purchase APR of 28.24%.
Banana Republic Visa cards are accepted worldwide. Hence, no boundaries for shopping.
With security measures in place, Banana Republic's credit cards are easy and safe to use. But how do you apply for the card to gain access to all its benefits? Read along…
How to apply for a BR credit card?
Applying for a credit card is a big task in itself, and filling a long application form takes too long than one might want to admit but if you already have your Social Security Number (SSN) then the process can be accelerated. Follow the steps to know how you can do it.
Scroll to the end of the page and click on 'Apply now and save today'.
An application form will open if you do not wish to fill the complete form visit here.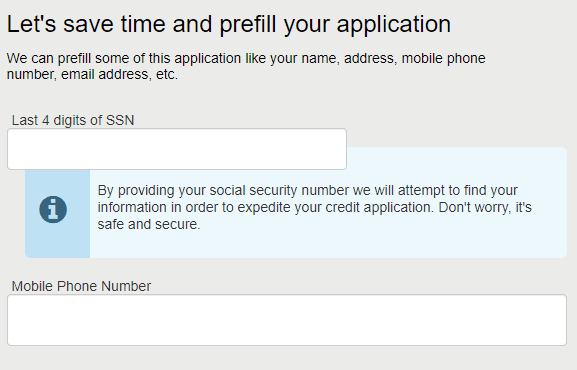 The link above allows the user to enter the last 4 digits of their SSN number through which the application form can be prefilled automatically.
Enter your mobile number and click continue.
The site will automatically fill in your details as they appear for your SSN. If you wish to fill the application manually then click on 'I'll fill it out manually'.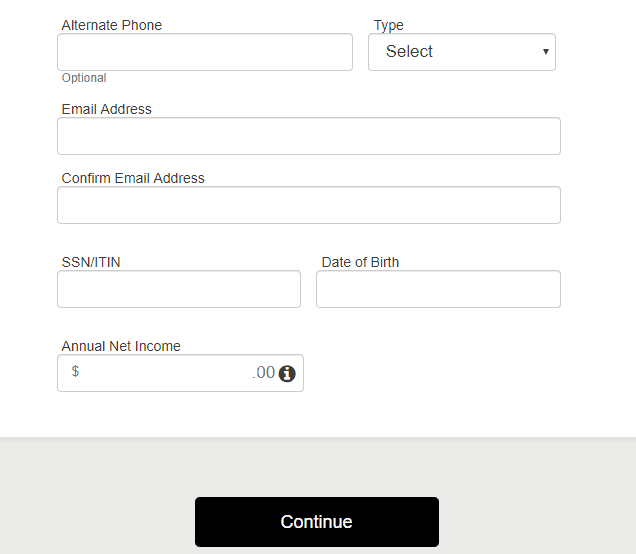 An application form will open where you have to enter first,
Your first name and middle initials, although, that is optional.
Then enter your last name and if you prefer any suffix.
Your street address and filling out the apartment number are optional.
In the next box, enter your zip code and in the box next to it enter your city and state.
Enter your current phone number which stays with you all the time in the next box and selects its type.
If you have an alternate number fill it in the next box and select its type as well.
Once you've done that, fill in your email id in the text box so that you stay updated to all the offers and other information.
Confirm your email id.
Enter your SSN or ITIN number in the following box.
Your date of birth goes in the box next to it.
And lastly, enter your annual income.
This information will be used to give you relevant offers and discounts. Once you press enter, your application will then go for approval.
Activating your BR credit card
To activate your Banana Republic credit card simply scroll down to the end of Banana Republic's page. Click on 'Activate now'. You will be taken to another page where you'll be asked to log-in. Scroll down to find the 'Register' button to start managing your Banana Republic credit card account and click on it.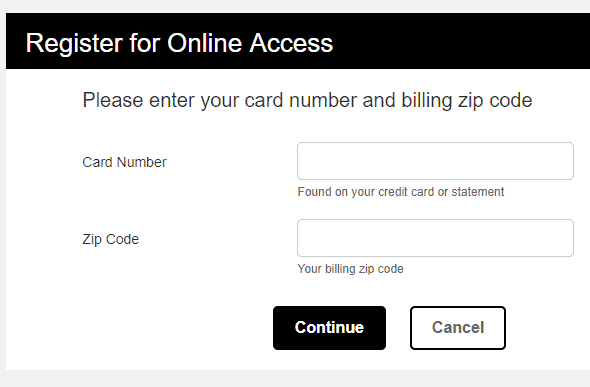 Enter your 16-digit card number and your billing zip code and press continue. Your BR credit card is now activated. To further manage the card, just log-in with your User ID and password.
Or you can also activate your credit card by calling on 866-450-5289. You are now ready to use the credit card and gain exclusive benefits and rewards.
The Banana Republic credit card payment
It's that time of the month! When your credit card bills arrive, but how do you pay them? Is it a long process?
No.
Paying your Banana Republic credit card bill is quite simple. When you want to pay the bill, visit the same Synchrony website to manage your payments as well.
In your BR online credit or visa card account manager, you'll find a dedicated link for paying the credit card bills.
You can check up your bills regularly and use the Synchrony credit manager for pending payments, due dates, and other important information about your credit card.
Summary
Finding a credit card that gives you good rewards, discounts and offers can be cumbersome. But if you are a person who loves shopping, then the Banana Republic is the one for you. It gives you exclusive benefits along with the Visa benefits.
The brand's credit card offers $5 worth of reward on the purchase of $100 from any of the brand's stores. It also awards their user's first purchase with a 20% discount on all of the products available on its website. With all these benefits, you can hardly resist it.
Tell us what did you find the most interesting in these articles and share your credit card use experiences with us in the comments section below. Also if you want to know more about the Banana Republic, go to our article about its refund policy.