Have you ever visited the Target return policy page of Target, if yes, then you must be aware that they have not provided information in a single link, and so you have to go through many web pages to get complete information?
Keeping your requirements in mind, we have created this post for you so that you can easily find out all the information you require regarding Target's Return Policy.

About Target Return Policy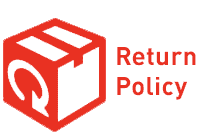 As per the standard return policy of Target, it generally allows you to return the purchased items within 90 days of purchase (or delivery if you bought them online), provided that it is unopened and in their original condition.
Few of the products also have a modified return policy which would be mentioned in the item description, receipt, packaging slip, or in the section exceptions to the Target Return policy.
The Target Return Policy is applicable to the items purchased from Target.com and Target store. You can return to Target only if you have purchased directly from Target. If you have purchased from a third-party seller or marketplace other than Target, then you won't be able to return that item to Target store or Target.com.
Besides its 90 days return time period, Target also provides a different timeframe for a few other products depending upon whether it was purchased during Holidays, or if the payment was made through REDcard.
Target Storefront Partner's Return policy
Most of the items sold by Target Storefront Partner have a return policy similar to the general return policy of Target. Though there are certain items that have a modified return policy, and for these products rules may slightly vary. The items having different return policies will have it mentioned in the product description.
Target's Corona Virus Response
As you must know that the Corona Virus is spreading so quickly, there is a crucial need for extensive safety. Target has taken a very important step and is providing facilities to help its customer's shop worry-free and encouraging social distancing through:
Increased and much regular cleanliness.
Monitoring where the guest is going and eliminating any chance of rush.
Masks and gloves for every worker.
Reminders for social distancing.
Dedicated shopping hours for vulnerable products.
Plexiglas shields at all checkpoints.
Stores get closed at 9 pm.
These are the commitments from Target and in case you want to know any kind of further details, feel free to check out this page.
Exceptions to the Target return policy
Besides the general rules, there are certain exceptions in the return policy of Target. A few of these exceptions to the General Target Return Policy are:
All electronic items and entertainment items have a return period of 30 days for exchange or refund.
If you have a Target REDcard debit card or credit card and make payment with the same while purchasing, then an extra 30 day return period is provided to you.
Cell Phones can be returned within 14 days of purchase. In the case of a carrier contract, early termination fees will be charged to you by the carrier provider.
All Apple products excluding cell phones can be returned for exchange or refund within 15 days of purchase.
Once opened the package of Air mattress, it can only be exchanged for a similar item, and no refund will be provided.
Multimedia including music, videos, movies, video games, and software cannot be returned but can be exchanged for a similar one.
Items like medicines, spectacles, contact lens which are purchased from Optical or Pharmacy stores and products purchased from Starbucks are to be returned at the same place where they were purchased.
Extended timeframe for Holiday returns
Besides the General Target Return Policy, Electronic Items which you purchased from November to the 25th of December are mostly gifts, and so they may go unused, you can return these items for a refund or exchange in 30 days from the 26th of December instead of 30 days from days of purchase. So these items can be returned by the 24th of January. Holiday will help to know more about it.
Apple products excluding Cell Phones, purchased between 1 Nov. and 25 Dec. can be returned till 9th of January.
The return period of one year for Target owned brands
Yes, you heard it right, Target Return Policy gives a lengthy time frame of one year for returning Items that are of Target owned brands in case you are not satisfied with the product. Target will happily accept the return and grant you a refund or exchange (if available in stock) as per your requirement.
This one year return is applicable to all Target Owned Brands which are:
A New Day
A New Day + Vital Voices
Archer Farms
Art Class
Ava & Viv
Boots & Barkley
Cat & Jack
Circo
Cloud Island
Durabuilt
Embark
Gilligan & O'Malley
Goodfellow & Co
Hearth & Hand with Magnolia
Heyday
Hyde and Eek! Boutique
JoyLab
Knox Rose
Kona Sol
Made By Design
Market Pantry
Merona
Opalhouse
Original Use
Pillowfort
Project 62
Project 62 + Nate Berkus
Prologue
Room Essentials
Shade & Shore
Simply Balanced
Smartly
Smith & Hawken
Sonia Kashuk
Spritz
Sutton & Dodge
Tevolio
Threshold
Universal Thread
Up&Up
Wild Fable
Wine Cube
Wondershop
Xhilaration
Items that are non-returnable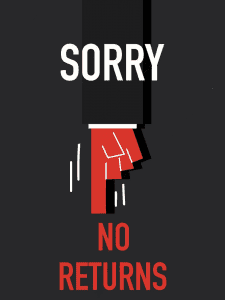 There are certain products that you cannot return as per Target Return Policy. Once you purchase the below-listed items then it is considered a final sale, and cannot be returned. These items include:
Open or defective items such as sports accessories, Dolls, action and toy figures, die-cast cars cannot be returned once purchased.
Customized items cannot be returned.
Digital content once purchased.
Target Gift Cards and eGift Cards cannot be returned except for the regions required by law.
You cannot return Specialty Gift cards in any case.
Department wise Target Return Policy
Depending upon the category the rules for returning different items are different. You will get the steps for returning items department wise, similar to Walmart. So here we have listed the Target Return Policy based on the Category of a specific product.
Electronics
Electronic items such as TV, home appliances, tablets, laptop, computers, printers, home theatre, Wifi devices, Cameras, and Headphones, etc. can be returned within 30 days.
Apparels
You can return apparel with original tags attached within 90 days of purchase. Also, make sure that you return the Clothing and apparel unused, unwashed, and in the original condition as you received it from Target.
Furniture
You can return Furniture within 90 days of purchase, and for large Items reverse pick up can also be arranged from the store. While returning the furniture, it must be in original, new and sellable condition. Otherwise, your return would be declined.
Beauty Products
You can return these items even if opened or gently used within 90 days of purchase for an exchange or refund. As Target allows you to return Beauty Products Even if opened, this does not mean that you can return them if you have completely used them.
Target allows you to return Opened Beauty products, as cosmetics can only be tested after opening them. If the cosmetic didn't suit you then you have an option to return it.
Grocery
You can return most of the Grocery items within 90 days of purchase. But make sure that while returning Grocery items, they are not opened. As opened grocery items won't be accepted for returns at Target.
Footwear
You can return Footwear including shoes, sleepers, flip-flops, and sandals within 90 days of purchase for refund or replacement. Also, remember that worn or used footwear cannot be returned. So after purchasing (or receiving the order) only wear it if you are sure of the piece that you won't return it.
Luggage accessories
All the luggage accessories such as suitcase, duffle bag, Backpack, Laptop bag, messenger bag, and briefcase, etc. can be returned for exchange or refund within 90 days of purchase.
Sports and Outdoor
All sports equipment and items such as Hoverboards, skateboards, Badminton rackets, basketballs, and Gym equipment, etc. can be returned within 90 days of purchase for refund or replacement (if the required item is available in stock).
Non-receipted return
It might happen sometimes that you have lost or misplaced the receipt. In this case, you can still return the items to Target Store. To know more details read further the "Target No Receipt Return Policy"
If you have purchased an item from Target.com, then you can directly take a printout of the Receipt from My Orders. In case if you have purchased an item from Target store and lost your receipt, go to the Target store with the item you want to return within the time frame and the payment method which was used during purchase, they will look up your receipt in their database and return will be processed.
However still if you cannot get the receipt, through "Target return policy without a receipt" you can return the item, and a merchandise return card of the same value will be given to you. As you used to do with Best Buy.
Target Exchange Policy

According to Target's Exchange Policy, an item would be qualified for exchange if it is returned within the prescribed time frame, it should also be a returnable item. Furthermore, an exchange could only be provided if the required product is available in stock while returning your merchandise.
Process of Return
How to Return an Item?
The process of returning an Item is straightforward as there are two ways in which you can return the merchandise:
Return at a Target Store
This is the simplest way in which you can return your merchandise to Target. You can return both Online as well as in-store purchases by physically visiting the Target store.
To return your item at a Target store, reach a nearby Target store with your Item and receipt, go to the Guest Service desk, and your return will be processed.
Target has over 1,800 stores in 49 states of the United States. There are 283 Target stores in California, 149 Target stores in Texas, 122 Target stores in Florida and 94 Target stores in Illinois.
Return by mail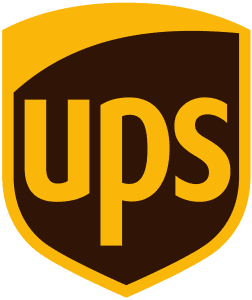 To return by mail, take a printout of the prepaid return mailing label from order details. Stick the return mailing label to the package box. Take your merchandise to the nearest Ups Drop off for return. Once Target receives your package it will notify you by email and process the refund.
Who pays the return shipping charges?
Shipping charges would be refunded only if the return of the item is due to an error caused by Target; errors may include delivery of wrong product, defective item, product not working, item not as per description.
Can my return be declined in any case?
Yes, the online return centre may decline your return if it does not qualify as per the Target Return Policy, and in the following cases:
The return was outside of the timeframe of the return period.
Item is not in its original condition, or it has been opened.
The item belongs to a non-returnable category.
Your return will be declined if no receipt is found in the package.
How much Restocking fees do Target charge?
If your item is eligible for a return, Target will not charge any stocking fees from their buyers.
So just smile! And don't worry about any restocking fees.
Target Return Policy in Australia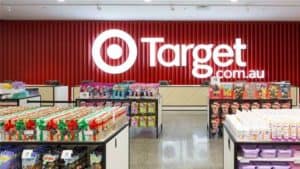 Target Australia is an independent company from the Target Corporation in the United States.
There is a slightly different return policy for Target Store and Online purchase in Australia. Items purchased from Target can be returned within 28 days of purchase. Online purchases can be returned to the store as well as by post. Whereas, items purchased from Target stores can only be returned in-store.
Return to store
One of the easiest ways by which you can return your item to Target is by visiting the store. To return or exchange the items which you purchased from Target (Online or in-store) follow this process:
Check whether your item is eligible for refund or exchange as per the Target Australia Return Policy.
Pack your merchandise in its original packaging, and take it to your nearest Target store.
Once you reach your nearest Target store, your returns will be processed, and you will be provided a refund or exchange.
Return by Post
You can also return your Target Online purchases by store. Also, online returns at Target via post are free, so you don't have to worry about any courier charges. To do so simply go through the following steps to easily return the merchandise:
First of all, verify that your merchandise is eligible for returns as per the Target Australia Return Policy.
Now call Target Customer Service executive at 1300 753 567 and tell them the details of your order which you want to return. After this, they will generate a Return Slip for you. You can also carry out the same process by emailing your request at

[email protected]

.
Now fill up this Returns Form with the correct details of your order.
After this print the Return slip and the filled-up Return form.
Now stick the Return slip outside the package. And, place the merchandise along with Return Form inside the packaging box.
Send the parcel through your nearest Australia Post Outlet.
Once Target receives your returns, they will verify them and initiate the Refund.
FAQs
What is Target's return policy without a receipt?
Target accepts returns for returnable items without a receipt within the prescribed time frame. Non receipted items can only be returned at the store after which you will be given a refund in form of a Merchandise return card. For more information refer to this section.
Can you return opened Electronics to target?
You can return opened Electronic items to target only for exchange within 30 days of purchase. No refunds will be provided on opened electronic items.
Target Customer service number?
You can Contact Target Customer Service at 1-800-591-3869.
What is Target REDcard?
Target REDcard is a debit or credit card offered by Target which provides benefits like free 2-day shipping, 30 days extended return timeframe, early access to promotional offers an extra 5% discount on Target.com on certain items.
Summary
Here on this post, the Target Return Policy was briefly explained in a better way than anywhere on the web. Go to the following links and check out the Updated return policy of the following companies: REI, Ulta Beauty and Nordstrom.
Also, let us know your shopping and return experience at the Target store and online. Furthermore, you may also put down the queries in the comments to get them solved by us.