Ever thought of switching your Apple product or getting a refund for it? Then, check out all deals for Apple return policy here. Before you set your mind completely for return, exchange or refund of your product, you must know that Apple brings an amazing list of products which is reliable and feasible as per your needs. It gives you versatile features and lots of options to select.
RULES FOR RETURNING YOUR APPLE PRODUCT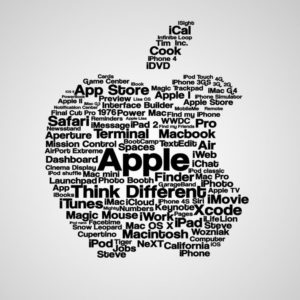 You have only 14 days to return your Apple product. So make it quick. Items you bought from the Apple store online or retail are included in the Apple return policy. Apple products you got from other retail shop isn't included. Last but easy to remember, quickly rap up your package as you purchased it. Your product is now ready for return or getting exchanged. Now quickly note down the ways of returning your product.
WAYS OF RETURNING YOUR PRODUCT
Go to near-by Apple-store
Find your nearest store here. Later you can contact your store manager. Don't forget to carry your product purchase receipt.
Ship back your item
It's very simple. You just need to login into your account and initiate a process for making a return. Then, get a mail of successful completion of your return process. After all this, you will get a tentative date for pick up of your product. In the end, you are required to print a return label to make your process easy and hassle-free. The money transfer would be initiated as soon as an item is picked up from your location.
Puerto Rico & US Virgin Islands above $2500
Check the commodity code of your Apple product.
Visit for Shippers Export Declaration(SED). You need to file an SED.
File SED using customs Automated Export System (AES).
If you failed to file such declaration, then your shipping would be delayed and would subject to penalties.
Follow Apple return policy instructions.
Apple Corona Virus Response
Apple as we all know has never fallen short when it comes to giving back to the community. Therefore they have at their feet providing donations to people who are in need in this tough corona virus pandemic. Along with this the apple team in China has shown great strength and all the stores in China are now reopened. In all other places the situation and the environment will be analysed first and then the stores will be reopened.
SOME EXCEPTIONS TO APPLE RETURNS POLICY

If you wish to return more than 10 items, then you must visit the Apple Store for further proceedings.
For a return of your wireless service connections, you need to contact your service provider.
APPLE PRODUCTS & DIFFERENT RETURN POLICIES
iPhone ,iPad & Mac

If you have returned your one of these products and still you are getting your account balance deducted. Then, you have probably subscribed to any of the Apple subscriptions. Do unsubscribe before proceeding returns to prevent yourself from wasting money.
Apple watch returns

If your product is in undamaged, unmarked, and in original conditions then you are liable to exchange your Apple watch by getting checked by the authorized faculties. The refund procedures would start in 10 days.
Apple TV returns

It's obvious that you can go through the Apple App store on your Apple TV too. You can continue watching your favorite episodes on other devices of Apple if you missed on your TV. But, for some reasons, if you wish to exchange your best buy Apple TV to avail offers or discounts on other new services then you can easily do within 14 calendar days of your purchase of an item. Any modifications in system software are illegal and would not be considered for replacement under any conditions.
ADDITIONAL TERMS FOR PRODUCT RETURNS
Modifying or changing the internal software of any Apple products is illegal. If a person is found doing so, then necessary legal actions would be taken against. In addition, the modified item could not be returned in any conditions.
NON-RETURNABLE ITEMS

In Apple return policy, it is clearly mentioned that subscriptions to the Software-Up-To-Date program, Apple Store Gift Cards, electronic software downloads, developer products, open software, memberships, Apple tickets, and any other Apple print products are exceptionally non-returnable.
But, you may be able to return this product provided the seal isn't broken.
You have gone through all the steps which are valid in Apple return policy, it's time for the company now to initiate your refund or exchange request.
APPLE REFUND POLICY

 You have initiated your cancellation before delivering of products, then expect your refund immediately.
If you have gone through product- returning steps, then the company would start your refund ASAP.
You desire to exchange a product which is lesser in price than the previous one, find your extra paid money refunded to your account.
During online payment, the method you have used for billing a product would be used as it is by the company for initiating your refund.
Apple provides you with inbuilt security features in your Apple products that you even can't disabled, if anyone wished to exchange your stolen products, then Apple will refuse to return or exchange or refund.
APPLE REFUND POLICIES OF REDUCED PRICES
According to Apple Refund policy, Apple has got the full authority to alter the prices of its products. If you have purchased a product in some range and within 14 days, you see its charge getting reduced then you have got the right to ask for a refund of your extra money paid. In that case, you need to visit the nearest Apple retail store.
In other cases, if you see you have been charged other than the printed label rate, then you must visit retail shops of your area. But, this excludes the festive season discounts and limited time period reductions on occasions such as Black Friday or Cyber Monday.
If you are making online transactions through different debit or credit cards then it is likely to occur that prices would differ. In that case, Apple could do nothing. It is your bank service provider to whom you must contact. It usually happens that purchase price might fluctuate with exchange rates.
WISH TO EXCHANGE YOUR ITEM
Know this Apple exchange policy.
Firstly, check for the stock availability of your purchased products or the products you wish to exchange. Once your products are available, then you can check if it is eligible for exchange or not. For this, you can refer to section NON-RETURNABLE ITEMS.
Check the home page of Apple in-app or websites, if you want to know your product comes under above terms.
TERMS OF CANCELLATION OF PURCHASE
You have ordered a product in-app or online, got the confirmation receipt but later found that order of your product has been canceled. No worry. Apple can cancel the accepted orders in case there are limitations in the availability of products. In that case, Apple will refund your money as per its refund policy.
APPLE GIVE BACK
Apple provides a refund of $1000 for your eligible computers and appliances. If you wish to recycle your products, then it's done for free. It's the plus point for the Apple customers.
APPLE GIFT CARD

Apple gift card contains 1000 of books from Apple book, millions of music from Apple music app, many TV channels and music subscriptions from iTunes stores.
Got a gift card from your Apple products. Learn here how you can use it nicely.  Apple gift cards are issued and managed by Apple Value service, LLC or Apple.com.
First thing, you should know that you can earn your Apple gift cards by a purchase of some products or accessories or hardware. There are a variety of gift cards like Apple Store & iTunes gift cards. You can also transfer your gift cards. Apple store gift cards could be easily transferred by E-mail. But, your Apple gift card isn't transferrable into cash.
If you wish to purchase an item using a gift card, and the item price is high then you must pay the additional charges in cash or through other online transactions whichever is related to the product. Also, one must be 18 an above to earn trade-in value or your gift cards.
Your gift card could be a perk for you, so use it well.
FREQUENTLY ASKED QUESTIONS

Can I make a return to Apple without a receipt?
Nowadays it's not so difficult to find a receipt. Check in your emails or somewhere in your google drive. Still, if you can't find it, then feel free to talk to your store manager, I am damn sure they would be having your purchase receipt in their systems.
Can you return Apple products to any store?
Apple products bring you the most exciting features. But if you still wish of returning your Apple products, then you would be amazed to know that it has turned quite simple. You need to search for your nearest store and go there and show them the receipt of your purchase. They would soon start your return process. But, if any Apple store disobeys your request, then you can contact customer helpline.
Does Apple give a full refund?
Apple tries its best to refund the same amount as it has received from your purchase. But, sometimes your purchases get an additional charge included through your net banking cards or other credit statements. Charges also differ on the different country purchase. And Apple would only return the items price excluding other additional charges.
Whom could you contact for a damaged item or product exchanged or any other help?
For any help regarding your delivery of damaged products, or exchanged items you could contact your nearest store. You could proceed with your Apple products return policy.
Apple Customer Service number?
You can contact Apple customer service at 1800-676-2775.
APPLE RETURN POLICY-SUMMARIZED
Apple return policy is customer friendly. At Apple, you will get 24/7 customer service. You can sort out any issues regarding purchase, exchange or other ordering issues.
Feel free to reach out for us anytime. For more details, you could comment and tell us your experiences with Apple. And don't forget to brief us about your next Apple shopping day. Happy Shopping!