Find the Verizon Return Policy really confusing? Want to return your product(s) but are unable to do so because of that? Well then here we have very clearly explained the Verizon Wireless Return Policy for you. Go ahead, read it, and tell us what you think about it in the comments section below.
Verizon Wireless Return Policy

The Verizon Return Policy states that you can return or exchange your wireless devices and accessories within 14 days from the purchase for a full refund. But the device can only be exchanged once. In the case of 'Buy One Get One Free' offers or even similar offers, both the product(s) must be returned.
Also, it states that if you bought your item(s) online, then you have to return it by mail. Similarly, if you have bought the item(s) from their store, you will then have to return it in-store.
Ways to Return your Product(s)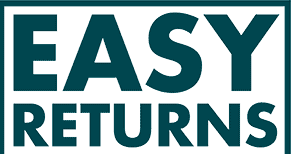 How can I return the item(s) that I purchased from Verizon Wireless?
According to the Verizon Return Policy, you can mainly return the product(s) in two ways. You can either return it by mail or you can return it in-store. You have to return the item(s) that you bought from verizonwireless.com(that is online) by mail. Similarly, the item(s) that you bought from their stores must be returned in-store.
Now, you must return your item(s) within 14 days from your purchase or delivery, to get a full refund.
Return By Mail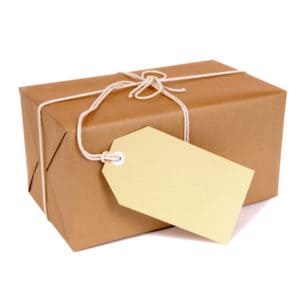 To return an item(s) that you purchased from Verizon Wireless online, just follow the underwritten simple steps:
The merchandise has to be first packed in the original packaging and shipping carton. The packing includes phone, battery, charger, instructions, etc.
The merchandise must be unaltered and their condition should be new-like. All of the returns must be accompanied by the original customer receipt. Once Verizon Wireless gets the return, the refund will be credited to the purchaser. It is recommended for you to keep a copy of the receipts for your records.
Attach the prepaid, pre-addressed return shipping label along with your purchase to the outside of the shipping carton. It is again advised to keep with you a copy of the shipping label for your records which will be a proof of shipment. Verizon Wireless does not accept claims for missing returns without tracking information.
If you lost your return shipping label, you can print a new one here.
If you experience trouble while printing a new label, contact Verizon Wireless through live chat.
You can track your return shipment by contacting the carrier that was used to ship your package:
Please Note

Returning your merchandise will not automatically terminate your service. To do that, you will HAVE to get in touch with the Customer Care that is the phone number on your receipt.
A $50 fee of restocking applies to all the wireless device returns and all wireless exchanges(excluding Hawaii).
'Purchaser' as in the second point, means the person whose name appears on the receipt.
Return in-store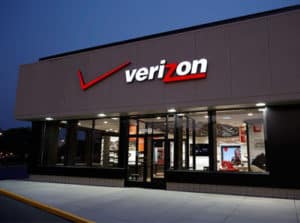 Now according to the Verizon Return Policy, it is really easy to return your item(s) in-store. If you made your purchase in a store, then you must return it at a store too. To do so, just follow the following steps:
Pack all the item(s) in the original packaging.
The condition of the merchandise must be new. You must have with you the original customer receipt at the time of returning the product(s). It is recommended for you to keep a copy of it for your records.
You can then return the item(s) to any Verizon Wireless Communications Store near you. To find a store near you, click here.
Please Note

The returning of your merchandise will not lead to your service geting terminated automatically. Only and only the request of the customer will lead to the cancellation of the service.
In case you have purchased your equipment from another retailer of Verizon Wireless, the return policy of the retailer will apply there. 
Verizon Wireless Corona Virus Response
Verizon is working hard through verizon customer support. As the corona virus pandemic has forced to close all the stores, they need to still take care of the customers and therefore the customer support will help you through every possible problem. This also ensures no breaking of social distancing protocol.
Refund Policy of Verizon Wireless
Verizon Wireless will issue you the credit as soon as they receive your complete and undamaged returned equipment. If you originally purchased it through a credit card, you will be then refunded through a credit to your credit card only. This will take up to 3 weeks. Purchases that were originally made by cash or check will be then refunded by check. This will take up to 7 weeks. If the purchase was billed to your account, you will get credit within 2 billing cycles.
Gift Card Returns
Furthermore, the Verizon Return Policy states that gift cards are not eligible for returns or exchanges. The only exception being here is if the law says otherwise.
Exchanging New Merchandise
According to the Verizon Return Policy, you are permitted to make one exchange. To make it, you will have to first return the merchandise in the original packaging. The merchandise must be undamaged. You must have at the time of exchanging with you the original receipt. The shipping charges will apply when you are exchanging merchandise sent to you by Verizon Wireless.
FAQs
What is the CSR number of Verizon?
The CSR number is 1-855-536-4658
Can I return a gift card?
No, you cannot return or even get a refund on the gift card.
Summing Things Up
To wrap things up, this page includes everything that you want regarding the exchange, refund and return policies of Verizon Wireless. We hope that you liked reading the content that we wrote on the Verizon Return Policy. We have tried our best to make it concise yet information-rich.
Due to the demand of other readers, we have written articles on the return policies of other offline and online famous companies too. These include Toys R Us, Hollister, Samsung, and Dell.
If you think this article was useful to you and saved a lot of your time too, then please let us know in the comments section below. Your comments are a huge boost for us. You can write comments regarding any query too and we will try our level best to address them. If you think this was helpful, you can share it around with your friends, family, etc.