Enhance your gaming experience with the GameStop return policy, as they bring you a liberal set of rules for returning your Gaming devices or Gadgets.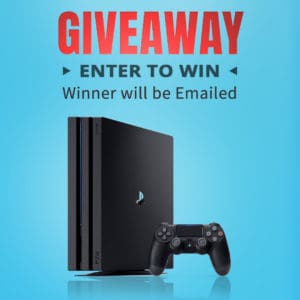 About GameStop Return Policy
As per GameStop Return Policy New Items(excluding tablets) can be returned within 30 days of purchase. New Tablets can be returned for a full refund within 14 days of purchase. You can also return pre-owned merchandise if you are not satisfied with it. The time frame for returning pre-owned items is 7 days for a full refund. GameStop also provides you an option by which you can return the product even if you opened it. If you know about Xbox then it would be easy for you to understand this procedure.  However, you may be only eligible for exchange for certain products.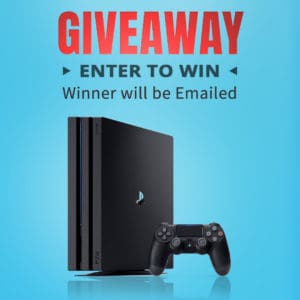 Products eligible for return
Most of the Items excluding Downloadable content, Digital Games and PC Downloads are eligible for return in their original condition. Few of the items are also eligible for a full refund even if opened, and certain items can only be exchanged once opened.
Gamestop Corona Virus Statement
Gamestop just like any other company is following all the precautions for Corona Virus and fighting against it. They are looking to pay cuts for the executives, CEO, and CFO as well. This way they are thinking of reopening the company while taking care of all the precautions again the virus. This is also a request to the customers that they should help them with the process and take all the measures necessary.
GameStop Return Policy for New merchandise
New Items (excluding tablets and accessories) purchased from GameStop can be returned for a full refund within 30 days if unopened. However, opened items of this category can be exchanged with an identical product within 30 days of purchase. No refund is provided for New merchandise if opened.
Rules for Tablets
New Tablets purchased from Gamestop can be returned for a full refund within 14 days of purchase. Tablets must be unopened for you to be eligible for an exchange, as no refund is provided on tablets if opened. However, if opened, you can exchange it with the same product within 30 days of purchase.
New accessories
Any accessories (excluding pre-owned) can be returned to GameStop within 30 days of purchase. You will get a full refund on returning these items within the timeframe. This rule is the same for both; opened and unopened accessories.
Pre-owned merchandise
GameStop provides you an option to return pre-owned items if you are not completely satisfied. You will get a full refund on returning these items within 7 days of purchase.
Although, you can return the pre-owned items within 30 days of purchase to exchange it with the same product.
Items with discounts
There are also certain items on which you may have got promotional discounts while purchasing. On returning these items the discount will be deducted from your refund amount. So you will only receive the amount which you paid while purchasing.
Special Consideration
Following points are to be taken into consideration while returning the item to GameStop:
You cannot return any product after 30 days of purchase.
GameStop will decline your return if it is not found in its original condition.
You cannot return the product that has been damaged by you or if you accidentally lost any of its parts.
If you have used the item(s) in any way then you are not eligible to return it.
Any item purchased as a part of a bundle cannot be returned unless you want to return a complete bundle.
You have to include the manuals, cabling, and accessories while returning any product.
However, some of them match up with Lenovo. If your items do not qualify the GameStop Return Policy, you can still contact Game Stop to see any other option for your return available.
Lost your Receipt?
Have you lost the receipt of your recent purchase and want to return it?
Bad luck guys! GameStop will neither refund nor exchange an item without a receipt. Therefore, the only option available with you is to keep the receipt safely with you from next time.
How to return to GameStop
At GameStop you can return the products to them in the following two ways; return to GameStop.com by mail and return to any GameStop store
Return to GameStop.com
To return or exchange an item to GameStop.com specify a genuine reason to return. Mail the item to the address specified on the return shipping label. Don't forget to include the packing list in the box along with the item.
Return to GameStop store
You can also return certain items to the GameStop store even if you purchased them online. For returning these items, they must be accompanied by the original packing list.
GameStop Online Purchase Returns
The return policy rules are different when you make a purchase from GameStop online store. If you buy online and you are not able to visit the store to return the product you can still make your return via mail. The procedure will be done online.
You will have the send the packing list sheet along with the item.
State your reason for return.
Print out the return shipping label and stick it on top of the package.
GameStop Refunds
You will get your refund within 10 days on returning online once GameStop receives and processes your return. On returning the items to the store, your refund is processed immediately.
The refund is credited to you in the original form of payment method you used while purchasing. However, there is a different procedure for the cash purchase for an amount greater than $150. In this case, you will be provided a check from GameStop corporate within 14 business days on returning the item.
GameStop Exchange
According to the GameStop return policy, an item can be exchanged within the timeframe only with an identical one. You can exchange an item without paying any extra charge. The return period is different for each item which is mentioned in the above sections.
GameStop In-store purchase
GameStop Return Policy is different for items purchased from GameStop brick and mortar stores. Though the timeframe and the refund and exchange process is the same as an online purchase, the store manager may limit or decline the returning depending upon the case.
However, the general rule stays the same; the item must be in its original condition without any defects or damage caused by you.
Frequently Asked Questions
Can you return a game to GameStop if you opened it?
Yes, you can return Gaming devices to GameStop even if you opened it. however, digital games or PC games cannot be returned for exchange or refund once purchased.
Can I return an item to GameStop without a receipt?
A STRICT NO, GameStop won't accept any return without a receipt.
Will GameStop give me a full refund?
Yes, GameStop will refund you the full amount for eligible items returned within the timeframe.
How long do you have to return a new game at GameStop?
You can return new Gaming devices within 30 days of purchase
GameStop customer service number?
You can contact GameStop customer service at 1-800-883-8895.
Outline
Now, as you are clear with the GameStop Return Policy, your gaming experience would be more thrilling. You don't have to worry much about returning the gaming gadgets which you recently purchased, as now you know the rules and procedure to return.
Similarly, check out the procedures and rules for returning the products you purchased from the following companies: Nordstrom, Walmart, & Target.
Finally, don't forget to add your suggestion or feedback in the comment section. You may also ask any questions Regarding GameStop in the comments. We would be glad to answer you.