Can't find the Lenovo Return Policy all at one place? Well, then this the best place you can be. Here, we present to you, the full Lenovo Return Policy. We give you here all the information you need at one place.
The Lenovo Return Policy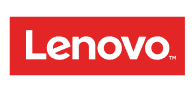 Now, the Lenovo Return Policy states that you can return their product(s) within 30 days from the purchase or delivery. To get a full refund on the purchase price, you must do so. Now, you cannot return product(s) purchased from lenovo.com to their outlet stores and similarly cannot return product(s) purchased from their stores by mail.
Hardware Products
According to the Lenovo Return Policy, they will accept the exchange or return of product(s) only if they are in the original packaging for a full refund, and if the wrong products were shipped to you or if Lenovo makes an error in the configuration in the ordered product's configuration.
If you return the product to Lenovo for any other reason, it will then be subjected to a restocking fee. It will be worth $15. The return shipping and handling fees are also addable to the cost.
If you have purchased the product(s) from Lenovo online, you must initiate your return within 30 calendar days from the date of the invoice.
If you have purchased your product from any outlet of Lenovo, you will have to initiate your return within 14 calendar days from the date of the invoice.
To start a return, you can get in touch with Lenovo through 1-855-253-6686. Similarly, you can also request for a direct return through Lenovo's Order Visibility Portal(OVP) here.
Once you complete the form regarding the return request, a Return Merchandise Authorization(RMA) number will be sent to you by Lenovo. Above all, the authorized return must be accompanied by the actual product and all the accessories in the original packaging. Along with it, the RMA, invoice and the shipping label must be accompanied at the time of the return. The Lenovo National Return Center is the place where you must give all of this back within 10 days of you getting the RMA. Lenovo has full rights to refuse the return for product(s) that do not follow this procedure.
Upon Lenovo getting your return, it will issue you a credit or refund of the purchase price.
Please Note

Gift cards are not eligible for return, replaceable or redeemable for cash if they are stolen or get lost. 
The risk that is of the loss and the damage of the packages returned without an RMA is assumed by the customer. 
At the time of refund or credit, Lenovo will minus from the refund, the return shipping, handling and the restocking fees(if applicable).
Software Products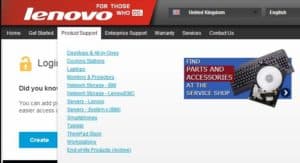 Software Products can only be returned back to Lenovo if:
The software that is installed by Lenovo on the Lenovo hardware Product is authorized for return according to the Lenovo's Hardware Product return policy above.
The software is unopened and is still in its original packaging. Here, if its delivery to you has been electronically made, then only the software that you have not accepted the terms of the software license is eligible for return.
Please Note

You will have to provide a letter of destruction to Lenovo. It will be in a form that is provided for by Lenovo. It will confirm that the software has been uninstalled and destroyed if you want to return electronically delivered software products.
Lenovo does not provide for refunds or credits for portions of a packaged offering provided at a single price or for software products that are preloaded.
Defective Products
According to the Lenovo Return Policy, if you receive products that are defective, you can get in touch with the Lenovo's technical support team at www.lenovo.com/support. You can also call at  1-800-426-7378.
How Can I Cancel My Order?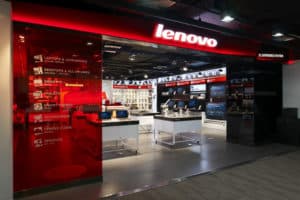 Now, above all please note that the cancellation of an order, once it has been received, is not guaranteed by Lenovo. All of the requests regarding cancellation will be reviewed by Lenovo. This will be done to determine each of their eligibility. Products whose manufacturing process has already been started are not eligible for return. Also, products that have already been dispatched for shipment, are not eligible for the same. At no point can you cancel the software that is being delivered to you electronically. In case you want to cancel your order, you can submit a cancellation request. After doing so, you will be notified through email. It will state if the order has been canceled or if Lenovo was unable to do so. You can request a cancellation here.
Lenovo Corona Virus Response
This global corona virus issue continues to affect us all. This is the time when we all are in need of the right technology. Lenovo is doing everything possible to help the community. They are giving back to the community by raising funds and donating them. The employees have been working from home on various ways to cope up after we are through with the corona virus pandemic.
FAQS
What is the CSR number of Lenovo?
The CSR number is 1800-419-6686
Where can I find a Lenovo store near me?
You can find a Lenovo store near you here.
Can I return the gift cards that I have to Lenovo?
No, gift cards are not eligible for returns, replacement or redeeming in cash.
In how many days can I return my product to Lenovo?
You can return your product(s) to Lenovo within 30 days of the delivery or purchase.
Summing Up
Here, we have tried to include everything that surrounds the return, refund and exchange policy of Lenovo, and we hope that you found it useful. We have put our best in this, and you can save on a lot of your time that you might have to spend on useless browsing.
If you have any queries regarding the for want us to write about the return policies of some other company, please tell us about it in the comments section below. We have collected all the information on the Lenovo Return Policy and put it here, making it extremely information rich.
On the requests of our other users, we also have put up other content on our website. We have  put up return policies of many stores like Office Depot, GNC, Nike, Staples, and Hollister.
If you really think that this article was helpful for you, saving on a lot of your time, please let us know in the comments below. They truly mean a lot to us. If you liked it, then please share this article around with your friends and family. If you really liked our work, you can like our facebook page for more updates.