You purchased an item from GNC.com or GNC store, but want to return or exchange it. No worries here you'll get every minute details about GNC Return Policy. Read the post to learn about the ways you can return or exchange your product.
About GNC Return Policy
GNC Return Policy gives 30 days to return the product if you are not pleased with it. You must have the original invoice of the product if purchased from GNC store or digital packing slip if ordered from GNC.com. The membership card provided by GNC is non-refundable. Defective Returns charges are on GNC.com.
GNC try to provide the best item and wants to make sure that you stay satisfied with those products. GNC Return Policy offers a refund or exchange if you are not pleased. All products are refundable/exchangeable within 30 days from the date of your order.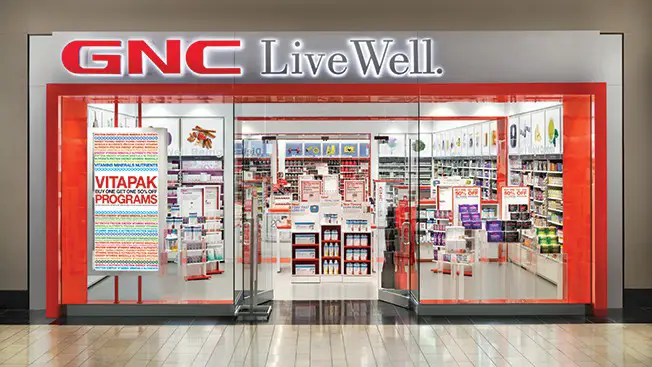 Whether the item is used or not, you will get the refund. If you paid cash while purchasing, you will be refunded by cash.
You have to carry a valid invoice or digital packing slip at the time of returns or exchange. If you cannot provide these, you can show the verification of purchase date and Transaction History within 30 days from the purchased date.
In case you could not provide any of the above-listed options then no refund will be given instead you will get Member Price in 60 days with a valid photo ID, or you would be able to exchange with GNC brand product on the lowest sale price

.

If you want to return the product that you have purchased, you may return within 30 days from the order date for a full refund of the purchase price, but the shipping, handling, gift wrap, or other charges will be deducted at the time of refund.
Exceptions
GNC Return Policy does not apply to all items. Find some items below that are nonrefundable and non-returnable too.
Gift cards are not accepted back.
Memberships are non-refundable.
Products purchased from an unauthorized dealer because GNC does not take care of the quality of product sold by unauthorized sellers will not be accepted.
Non-GNC brands are not accepted for refund or exchange unless you show a valid receipt.
If you used AliPay on GNC.com for buying, that is non-refundable. You may call the AliPay Customer Service team +8657195188.
GNC Corona Virus Response
It was an important decision and GNC made the decision to close their stores for the time being because of corona virus outbreak across the world. It has been infecting and killing people. It is very easy for the virus to spread from one person to another and hence social distancing. It will eliminate the chance of spreading and with time and treatment for those who have been infected , things will get back to normal.
Returns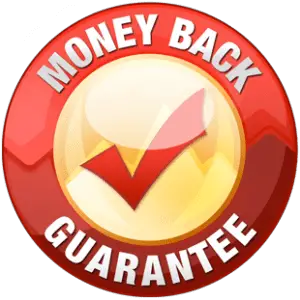 GNC Return Policy gives 30 days MONEY BACK GUARANTEE if you are not pleased within this time period. GNC.com gives you various methods to shop the product and same ways that many ways to return that product. Check out below to know how can you return the product as per your way of purchasing.
Purchased Online
If you purchased online you get two options to return your product back:
By Mail
You can return the product by mail following the given steps as per GNC Return Policy: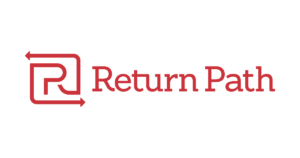 If you have original packing, pack the product in it. If not you can pack in other package but safely.
Don't forget to keep the digital packing list along with the packing.
To get full credit please ensure that you return the product in original boxes (if any) with all the parts you received while purchasing and with the correct paperwork.
Looking for the receipt? Go to your, email ID search for "[email protected]", and take a printout of it and put it in the returns package.
 Lost the receipt? Don't worry just include the order number, billing name, and address. Write this on a piece of paper and place the paper with the returns.
Keep the top portion of the packing list with you for the records and send the bottom portion of the packing list with the product.
In case you cannot send the packing list, please include the order number, billing name, and address with the product.
You can mail the product to the returns department at:
GNC
5215 Albert S White Blvd
Whitestown, IN 46075
Attn: Return Department
Keep the Return Tracking Number from the package you are returning to ensure that the package is returned to the warehouse.
Cash On Delivery is not acceptable, pay all the shipping charges in prepaid.
NOTE: You can rely on UPS or Insured Parcel Post to return the product for the safety of the product. Unless your digital packing slip directs you to ship an item to a different address.
Walk-In Store to Return
You purchased the product from GNC.com and want to return to the GNC store. For that:
Visit the GNC store, take the Digital packing slip or invoice that is sent on your email ID.
Search "[email protected]" take a printout of your receipt.
Also, take a box or a container if you received your product in any. The process of exchange or refund will start after that only.
To get full credit please ensure that you return the product in original boxes (if any) with all the parts you received while purchasing and with the correct paperwork.
Purchased from Store
According to GNC Return Policy, to return the product purchased from the store you have to visit the store.
You need to take the original box or package you received while buying the product also the Original Invoice given to you. Within 30 days of purchase, you can return any product you are not pleased.
DO NOT mail the product.
NOTE: Bill Me Later® purchases cannot be returned to a local GNC store. Please refer to your packing slip for return instructions.
Purchased from GNC Authorized Dealer or Amazon.com
If you purchased any from Amazon.com or GNC authorized dealer, the benefit of returns are given to you as well.
Call on Customer Service Department at 1-877-463-4700 for the return request.
While calling make sure you have the information where and on which date you purchased the product.
After the approval, mail your product on:
GNC
15A Avenue A
Leetsdale, PA 15056-1304
Provide proof of purchase and your return approval confirmation number along with the mailed product.
DEFECTIVE RETURNS
In the process of shipping the product to you; some chances of damages may occur. If you received the product damaged or defective, we offer you an exchange.
Contact Customer Service Department on 1-877-463-4700 within 30 days of delivery.
Provide the Order number and item number to the representation you talk to, from your confirmation email ID. Also, provide your e-mail address and phone number.
Replacement of your product will be done as soon as possible, that will be the target of GNC.com.
Shipping charges will be given by GNC.com if the damaged caused due to wrong shipping.
NOTE: If you want to mail the product all the mailing charges will be on you. GNC is liable to pay only when you receive the product defective or damaged.
No Receipt, Simply Exchange
GNC Return Policy gives you the benefit of returning the product without the receipt or any proof of purchase date, tender and amount paid via Transaction History.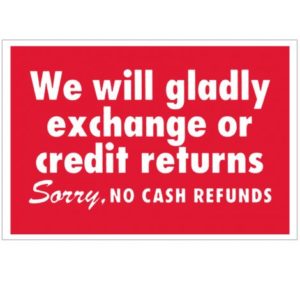 The product should be of GNC brand.
GNC will offer only exchange benefit no refunds will be given.
The benefit of exchanging the product only with the GNC brand item will be given.
You will get an exchange on Member Price or the lowest sale price within the last 60 days.
You will have to provide a valid photo ID.
Get Your Money Back
GNC Refund Policy is based on how you made payment while purchasing, you'll a refund in the same form. Return the product within 30 days of purchase date to get a full refund.
If paid by cash: Cash will be refunded if you made payment by cash at the time of purchase provided you return the product within 30 days of order with a valid invoice and a valid photo ID.
 Paid by check: If you paid by check and return the product, a cash refund will be offered in 10 business days after your purchase date.
 Used Debit card: As a refund, you will get cash. Also, you can get the refund on the charged account if sufficient cash is not available at that time.
Credit card refund: Get the refund in the account you used while purchasing the product. Cash refund is not given. If you lost the card, is stolen or closed in that case, you must provide a letter from the credit card company that mentions your account is closed on good terms on their letterhead.
Merchandise Credit Refund: If you want to return without a receipt and do not want to exchange in that case GNC Gift card will be issued.
Mis-ships: Shipping charges will be refunded if GNC wrongly ships any product, that will be refunded as a credit refund on your requests but not on exchange.

Gift Card

: You will get a GNC Gift card if you purchased using another

as a Merchandise Credit. Also, when it is outlined in the Exchange policy for that product.

PayPal:

If you purchased using

PayPal, returns must be mailed back to the Distribution Center address on the digital packing slip for refund/exchange. You cannot return it in store.
Replace The Product
You can exchange any product that you purchased from GNC.com or GNC stores. You can get read further for the complete information about GNC Exchange Policy.
Exchange any product within 30 days of purchase for GNC products, with or without slip.
If the returns are open, not open, used or unused, you are also eligible to exchange.
For exchange provide the Invoice receipt or digital packing slip.
An exchange will be offered on the amount you paid, the retail price should be the same as of the returned product. If found higher then you will have to pay the due amount and if it's less then you will be offered a Gift card.
If the returns are without the receipt or digital packing slip in that situation, you will get an exchange offer for any GNC brand product based on the lowest sale price or Member Price within the last 60 days.
Frequently Asked Questions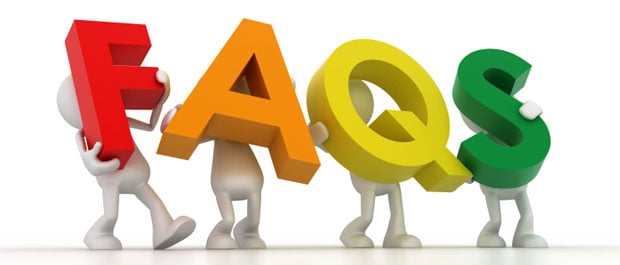 How long does a GNC refund take?
Usually, it takes 7 to 14 days after the return received at the warehouse. However, depending on the payment method you used, it may take up to 30 days to be visible on your credit card statement
Does GNC accepts used supplements?
Yes, GNC accepts the used supplements and if a return where the original payment was a GNC Gift Card will be issued another GNC Gift Card as a Merchandise Credit. Debit card refunds will be issued as a cash refund within 30 days from the date of purchase with original receipt.
What is a 30-day money back guarantee?
Also known as a satisfaction guarantee, is a simple guarantee that, if you are not satisfied with a product, the refund will be given.
What happens if products are exchanged after 30 days?
You have 30 days to test your goods, if they are unfit or not as described and you will get the full refund. If you return an item as faulty after 30 days but within 6 months of purchase, then its retailer duty to take the decision.
What is Customer Service Number of GNC?
Customer Service Number is 1-877-463-4700
Summary
After reading this you must be clear about GNC Return Policy, hope you got more informed. Hopefully, we solved most of your questions regarding the GNC Return Policy.
As per the demand of our customers, we have also created return policies of various other companies. Like Dell, Anthropologie, Bloomingdales, Nike and various other. So if you want to know more about the Return Policy about these mentioned brands you can click on the link.
Apart from these if you have any more questions, please ask so in the comment section. Also, you can leave suggestions for us to do better.