Bloomingdale's is a place where you can explore your choice in shopping and you can fill your shopping cart full of your choice. If you are not satisfied with the item(s) you purchased and want to return it then refer to this Bloomingdales Return Policy.
About Bloomingdales Return Policy
Bloomingdale return policy says, you can buy the products of your choice and return most of the items if required within 365 days of purchase. On returning these items you will be provided a full refund in the original form of payment. However, the final offer items are to be returned within 30 days of purchase in order to claim a refund or to exchange that item. Some departments have a different return policy due to which the timeframe of these items may vary accordingly.
Bloomingdales Return Policy By Department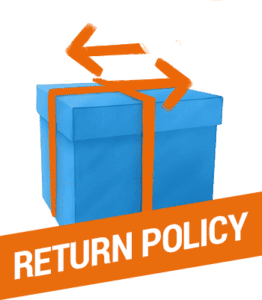 There are several items that have a special return. So here it goes:
Area Rugs
You would be given 14 days to return rugs if you don't like it or there is any defect in it. Bloomingdale's will provide you refund, credit and even they can give you exchange for it.
If you purchase a rug from the store then you have to return it in-store only and if you have purchased a rug online then you can't return the rug online it should be returned via UPS.
Bonus Gift
If you have purchased the item from bonus gift and you want to return it then you can return the bonus gift along with item or you can keep the bonus gift with you but in this case, the amount of Bonus gift would be deducted from your refund.
Dresses
There are certain dresses that can only be returned with the "b-tag" attached with it. If the b-tag would be removed from the dress then the product cannot be returned.
The details of whether an item can be returned without a tag or not, is mentioned in the product description.
In Bloomingdales Return Policy it has been mentioned that in the following conditions the dresses cannot be returned:
If the Dress has been washed then, you cannot return it.
You cannot return the clothes you have worn.
Used dresses cannot be returned in any case.
If there are any kind of alternations found in the dress then you return would be declined by Bloomingdale's.
You cannot return to Bloomingdale's if the damage in dresses is caused by you.
If the dress has b-tag attached to it then it cannot be returned without it.
Furniture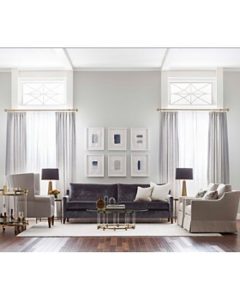 When you receive the furniture you should check within 3 days as return should be made within 3 days of purchase only. While returning the furniture it should be in its original condition as it was while you received it.
Amount of furniture will be refunded whereas delivery charges would not be returned.
Due to seasonal nature and after 27 June outdoor furniture cannot be returned.
Gift Card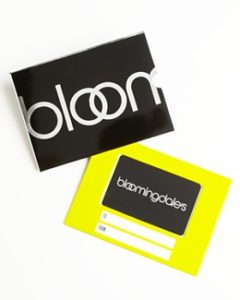 If you want to return the gift card then you should return it in the store which is near you.
The gift card should be of full value. And full value will be returned to you in the original form of payment.
If you have purchased the product through gift card then you will get the refund within 3-4 business days.
If the third party has used the gift card then it would take more few days to reflect it in the account.
Mattresses
Within 365 days if you are not satisfied with Mattresses then you are free to return it to Bloomingdale's. You have to just notify your sales professional and they will issue a credit for one-time selection. But it would get deducted from the applicable fees and then the percentage would be calculated for the original purchase price.
Delivery fees are not refunded and if there is any manufacturer defect then pickup fees would not be charged. Or else pickup fees would be $110.0.
Fees of delivery will be applied to all reselection but fees for some items are prorated.
| Time Period | Reselection Fee |
| --- | --- |
| In the first 3 months after delivery | 10% of original purchase price, up to $250 |
| From 3-6 months after delivery | 20% of original price |
| From 6-9 months after delivery | 30% of original price |
| From 9-12 months after delivery | 50% of original price |
Wedding & Registry Gifts
If you want to make your registry and if you want to exchange the registry gift then you first have to schedule an appointment with the consultant. As they will help you to finalize your choice. They will help you to return and exchange.
Your gift can be returned and you will be credited by the list of registry purchase with original proof of the receipt. If you do not have a receipt, then your refund will be provided at the price which has been lowest within 180 days for that item.
Promotional Gift Card
Your Item would return in the same manner as a normal product is returned and it would be returned within the same days as mentioned for each product. But while returning if it's not mentioned that it is Promotional Gift Card Return then your Partial value will be deducted.
Pre-Owned Watches
Using Bloomingdale's Easy Returns label only you can be returned the pre-owned watches. They should be returned in 14 days. You should also make sure that tag is attached with the item and it should be in original packing.
Bloomingdale Corona Virus Response
Bloomingdale has closed their stores to get through this difficult time of corona virus. They are looking for the best time to reopen and at the meantime we should try and make smart decisions and take care of ourselves in order to stop corona virus from spreading.
Bloomingdales Returns
Easily return your items to Bloomingdale's with the help of two methods provided by them to return an online purchase. It provides different methods to complete the return process, similar to the Urban Outfitters. Whereas, items purchased from Bloomingdale's store can only be returned in-store.
Return by Mail
Go through the following steps in order to return your merchandise at Bloomingdale's: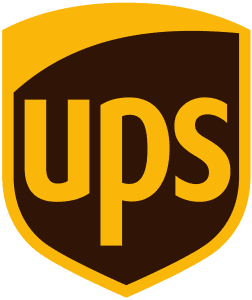 Firstly, take a print out of the order shipment confirmation page.
Generate the return shipping label and take a print out of it.
 Pack your product and attach your confirmation page and shipping label with it.
Drop your product to the nearest UPS.
Return at Bloomingdales store
The simplest way to return any product to Bloomingdale's is to return them by visiting their store.
All you need to do is visit nearest Bloomingdale's store with the item(s) to be returned along with its receipt.
Refund
It usually takes 7 business days to process your returns when Bloomingdale's receives the item. However, on returning the items at Bloomingdale's store your returns are processed immediately though it may take 5 to 10 days for the refund to be reflected in your bank account.
Bloomingdale's does not refunds shipping and handling fees, you have to bear the return shipping and handling charges.
At Bloomingdale's, they do not refund your shipping and handling fees and it usually takes 7 business days to get the refund credited.
Exchange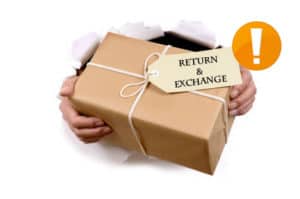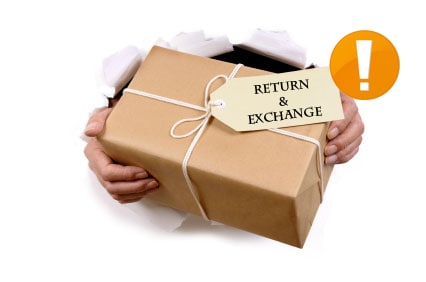 Within 365 days you have to exchange your merchandise and if you have bought from the store then you should return to the store itself. Online purchase cannot be exchanged in the store. Whenever you exchange the product you should always have packing slip/invoice that too with bar code that is attached with it. For refrence, you can somewhat compare it with Forever 21.
International Return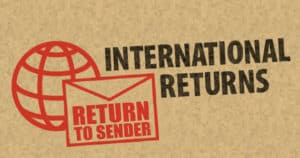 If you purchased an item from any location other than the USA then you have to follow the rules and regulations of the international returns. International return is been followed the same as American Eagle. In order to make an International return simply mail to [email protected]. The Bloomingdale's customer service would guide you further on the email for the refund and return process.
Frequently Asked Questions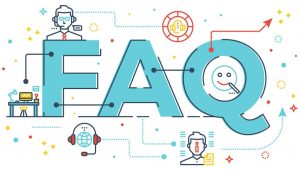 Bloomingdales Customer Service Number?
You can contact Bloomingdales at their customer service number on 1.800.777.0000.
Do Bloomingdales accept free returns?
Yes, It is mentioned in the Bloomingdales Return Policy that Bloomingdale's offers free returns facility.
How long will it take for Bloomingdales to credit refund in our account?
It usually takes 7 business days to credit refund in your account
Can I return a worn dress to Bloomingdales?
You can return the dress which is unused. If your dress is worn then Bloomingdales won't accept it.
Summary
We hope that this Bloomingdales Return Policy was absolute and you got complete information. It would now be easy for you to return the items you purchased from Bloomingdale's.
You may also check out the return policy of these companies: Nordstrom, Walmart, and CVS Pharmacy.
Don't forget to add your comments on the Bloomingdales Return Policy, it may help other shoppers in some way.