Returning your merchandise to Nordstrom is now easy for you, as here we have brought to you an easy way through which you'll get to know the steps and rules of Nordstrom Return Policy.
About Nordstrom Return Policy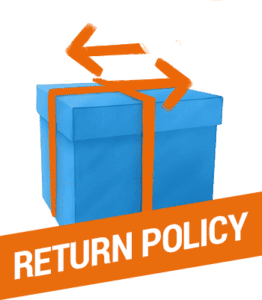 According to Nordstrom Return Policy, there's no time limit for refund or exchange, so to manage the returns they deal with items case-by-case(i.e dealing with each instance separately). Their simple objective behind not providing a time limit to return an item is to simply keep you happy. Nordstrom does not want you to be timebound, and so they don't have a strict time frame for returning your item like other stores.
SNordstrom's Generous Return Policy

Return Period
5 to 7 Days
Return Method
In-store, Online and Mail
Exchange Period
10 to 14 Days
Exchange Method
In-store & Online
Refund Period
10 to 14 Days
Refund Method
As per original mode of payment
Official Website
Nordstrom's Generous Return Policy
Contact Number
188 8282 6060
Non-returnable items
Nordstrom Return Policy has a limited list of non-returnable items. It is generally mentioned either in the product description or on the item if it is non-returnable. However, as discussed earlier, they don't have a strict return policy so they do not have a rigid list for non-returnable items.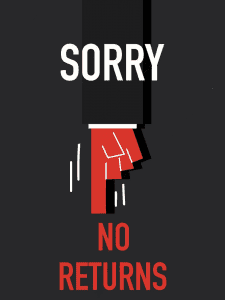 Gift Cards cannot be returned except for the regions where required by law. Additionally, perishable goods cannot be returned once purchased.
Furthermore, special occasion dresses and some designer items have a tag attached to it that says "If the tag is removed the garment cannot be returned". So from next time when you buy these items, be sure not to remove the tag while checking them, else you would not be able to return them. The reason behind this is, nobody would like to purchase a special occasion dress which is already worn or used. The second reason for implementing this rule was an increased return of special-occasion dresses appeared to be worn, as people misused the Nordstrom Return Policy.
Exceptions
There are certain exceptions to the Nordstrom Return Policy which you have to consider while returning to Nordstrom. You have to contact Nordstrom prior to returning oversized items or unusual merchandise. Further assistance will be provided to you by the customer service for returning these items.
Fine Jewelry
While returning fine jewelry you have to mail it by the carrier of your own choice with the option "Return Signature Required". If you want to return it to a store, then you should be aware of the point that it can only be returned to Nordstrom store which has Fine Jewelry department.
Nordstrom Corona Virus Update
During these tough times, Nordstrom took all the effective measures possible. Their stores were also closed and now they feel like continuing to take measures so they can again reopen their store and take an approach that will see the safety of all the employees and the customers. They are determined to create a safe environment for everyone. They also have asked the customers to take necessary measures from their side.
Process & Method of Return, Refund & Exchange.
We know that you are eager to know how to return your defective item to get back the refund. For this, you must be aware of the methods which are useful for returning a purchased item. You can either opt for Nordstrom exchange or refund.
In order to get the information on "How to return or replace the item I purchased from Nordstrom?" Read the below-mentioned para to get acquainted of the process
Process of Return
Nordstrom offers you two ways in which you can return an Item. If you have purchased an Item from Nordstrom.com, then you have two options if you decided to return; Return it by visiting a store, and return it by mail. Furthermore, if you purchased it from Nordstrom store then you can only return it in-store.
Return by Mail
For returning items purchased online go through the following options:
Log on to Nordstrom.com, and sign in with your account.
Open the Orders list and select the item you want to return.
Fill-out the form with a genuine reason for return.
Print out the post-paid return mailing label.
Attach to the packing box, and put the merchandise and send it via mail.
Once Nordstrom receives your mail, your return will be processed within 10-14 business days, and you will get the refund.
Return to Nordstrom store
In order to return the item to the Nordstrom store, go through the following steps:
Locate the nearest Nordstrom store.
Take your merchandise which you want to return along with the receipt.
Reach the Guest Service desk and your return will be accepted depending upon your reason of return.
Once your return is accepted, you will be given the refund immediately.
There are 379 Nordstrom Stores in 40 states of the USA, Puerto Rico and Canada. Nordstrom has its major stores in  California, Texas, Florida, and New York.
Nordstrom Refund Policy
First of all your returns must be valid as per the Nordstrom Return Policy. Then after, your refunds will be credited to either to your original form of payment (Payment method which you used while purchasing) or Gift card. For gift items, the refund will be only given in the form of a Nordstrom Gift Card.
Furthermore, if the payment was made from Credit Card while purchase, the refund will be credited within 14 business days.
Non-receipted Returns
In case you lost your receipt, then you don't have to worry, as Nordstrom Return Policy provides you a facility through which you can return an Item even if you lost your receipt. If you could not provide the receipt or any other proof of purchase (packaging slip) you will be given the refund in form of Nordstrom Gift. The refund value will be the current selling price of that item.
In this case, you have to provide Nordstrom your Government ID proof for the return to be processed.
International Returns
If you purchased an Item from Nordstrom.com from a location other than America, then it would be considered an international purchase. For returning such items, they will follow the International Returns Rule and the process is also different. In this case, you will not be provided with free returns or merchandise exchange. As International orders are carried on behalf of Borderfree, so if you return the item directly to Nordstrom, you will get the refund for your merchandise but not for the custom duties, taxes or tariffs.
On all International Returns, all the rules of Nordstrom Return Policy, as well as the international rules, are applicable.
FAQs
Nordstrom customer service number?
You can contact Nordstrom on their 24/7 helpline at 1-888-282-6060 for US & 1-877-794-5304 for Canada.
Can I return used shoes to Nordstrom?
Yes, you can return the shoes purchased from Nordstrom even if it is worn as per the Nordstrom Return Policy. Nordstrom will accept the return if you are not satisfied with the product.
Can you return to Nordstrom without tags?
Except special occasion & Designer dresses you can return an item to Nordstrom without tags.
Can I return used makeup to Nordstrom?
Yes, you can return used makeup to Nordstrom if you are not satisfied with the product, even if it is used.
Sum Up
We hope you have got complete information on Nordstrom Return Policy. It would now be convenient for you to return your purchase to Nordstrom.
We provide genuine information for all popular online and offline stores like Macy's, Bloomingdale's, Zappos, Urban Outfitters, TJ Maxx, Forever 21, & JC Penney.
Still, have any doubts related to the return procedure of Nordstrom, simply tell us in the comments, and we would answer you for the same.