Want to return a product to Timberland but their return policy too long? Don't want to go through the cumbersome process of reading the whole return policy for just one bit of information? Don't worry, here we have for you the full information on the Timberland Return Policy written as concisely as it can get. Go through it and let us know your views in the comments section below.
About Timberland Return Policy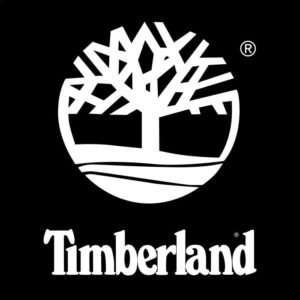 All of the products at Timberland.com  can be returned within 60 days of their purchase to get a full refund. According to the Timberland Return Policy, which you purchase from Timberland online can be returned at any of their specialty-store or any factory outlet(not a dealer store though) or by mail. However, items that you purchase from a Timberland store can only be returned to a nearby Timberland store, and cannot be returned online.
The Process of Timberland Return and Refund
We will now discuss what the exact process to return a product to Timberland is. This will particularly be useful when you are not satisfied with a product(s) you bought from Timberland and want to return it. We will show you how it is done here, step by step.
How can I return the item(s) that I purchased from Timberland?
According to the Timberland Return Policy, you can return the product(s) bought from Timberland in two ways. You can either return their product by mail, or by visiting and returning at their store. Here, please note that product(s) bought online can be returned at their stores as well as by mail, however, the product(s) bought at their stores cannot be returned by mail.
Return By Mail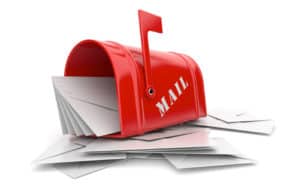 To return the product(s) bought from Timberland by mail, follow the steps written below:
Fill out the return form that was provided on the packing slip on the delivery. Separate the packing slip's bottom half which came with your order and fill out the return information on the front. You will then have to include a reason code and the quantity for every item that you are returning.
Put it all in a strong, durable shipping box so that nothing happens to the products(s) in the transit. Pack up the return merchandise with original packaging, if available. You then have to include with it, the packing slip.
Stick the return label of the merchandise strongly to the package.
You will then have to take the package to the nearest post office for its delivery. If you are mailing it from within the United States of America, there is no need for postage.
If you do not have a pre-printed return label, you can get one here .
Please Note

You can note down and keep the tracking number until Timberland credits your account.
You will receive the credit in the form of payment that you used initially once your return is received and processed. The credit will only be to the credit card that you used at the time of the payment and not any other credit card.
If you made the purchase with a Timberland Gift card or an eGift card, the same will be credited to you to reflect the return. After it you will receive an email, which will confirm the return. If you no longer have any of them, you could call Timberland at 1-888-802-9947or message them at 1-920-545-5123.
Though Timberland is doing everything it can, it may take upto two billing cycles for the credit to appear on your card.
Returns will complete documentation will receive priority as compared to returns with incomplete documentation.
If the returns that are lost in transit, Timberland will not be respoonsible for them.
Return by Visiting Store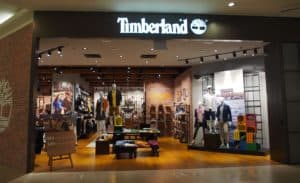 According to the Timberland Return Policy, returning the product(s) in-store is much easier and simpler compared to returning by mail. To return their product(s)) in their store, just follow the following simple steps:
Visit the nearest Timberland store to you.
You will have to have with you the packing slip, along with it the original credit card which was previously used to make the payment while the purchase for a full refund. However, if an alternative form of payment was used, you will be issued store credit which can be used at any factory outlet of Timberland, speciality store of Timberland or at timberland.com.
Please Note
Product(s) that you buy from timberland.com can be returned within 60 days. After the period, Timberland will acept returns for only defective merchandise.
Timberland does not accept returns for customized products.
'Alternative Payment' in step 2 includes Gift Card, eGift Card, PayPal, Apple Pay, Visa, Checkout etc.
The items which were bought from their store must be returned within 30 days of the purchase.
The items must be unwashed, not worn or otherwise not damaged. They must have their original tags attached.
The product(s) must be in their original packing and their original condition.
Timberland Corona Virus Response
Having corona virus spreading around us is a big risk and therefore made the decision of closing their stores. This will keep the employees safe too and in such a case it is important to follow the social distancing protocol. The company will update before reopening their stores.
Timberland Return Policy in Canada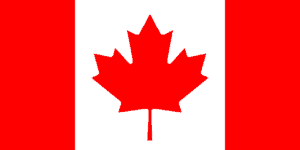 Here, please keep in mind that items purchased from timberland.ca will not be accepted in a Timberland store. You must return them by using the label that came with the shipment to the address on the packaging slip.
Timberland Return Policy for Custom Products
According to the Timberland Return Policy, right now they are not accepting returns of customized products. The orders for custom footwear are non-refundable. The only exception is in cases of material and manufacturing defects(which does not include normal wear and tear). To return custom products with material or manufacturing defects, you must contact Timberland within 10 days of receiving your purchase.
Exceptions to the Returns
According to the Timberland Return Policy: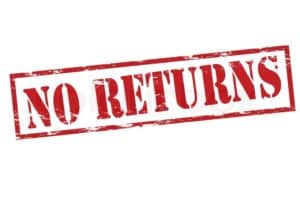 You cannot return the gift cards and eGifts.
If you transport the product(s) from outside the United States of America, all the taxes, duties, customs and charges will be the responsibility of the consumer and not Timberland.
When will you get the credit?
The Timberland Return Policy will refund your credit to the initial form of payment within 7-10 business days as the purchase price plus all the applicable taxes(if any).
Exchanges
The Timberland Return Policy says that it does not accept direct exchanges. If you want the item you have bought in different features(that is different sicolorcolour), you could order it from the website of Timberland, making sure that the concerned product is available. You can then return the product to Timberland, for which they will credit you back once they receive your return.
FAQs
What is Timberland's Customer Support Representative Number?
It's CSR number is 1-888-802-9947.
Are the shoes from Timberland waterproof?
Yes, Timberland boots are waterproof.
How can you clean the Timberland boots?
You can first wash the laces with hand and then scrubbing the soles of your shoes with a toothbrush and liquid soap.
Can I return customized products from Timberland?
No, right now, Timberland does not accept returns of customized products.
Conclusion
Firstly, we hope that you found our above-written article on Timberland Return Policy. Secondly, feel free to check out our other posts if you want to see the return policies of many offline and online stores like Samsung, Anthropologie, Party City, and Ideal Express.
Do share any of your past exposure that you had with Timberland. We would enjoy your valuable reviews and feedback in the comments section below.