At Party City, you will get the perfect theme to celebrate the event and best costume for the same. But if you are not satisfied then you can take the help of Party City Return Policy and return your items easily.
About Party City Return Policy
Party City Return Policy mentions that the returns are accepted within 30 days of purchase. All returns should be accompanied by the store receipt or shipping receipt. Party City clearly mentions that you cannot return to them after 30 days. Seasonal merchandise can be returned up to 7 days before the holidays. After which you can only exchange it with other Item for up to 30 days of receiving it. Seasonal merchandise includes Christmas, Easter, and Halloween Items, including costumes.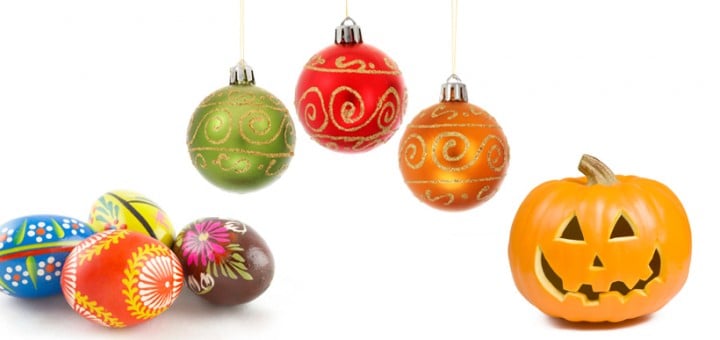 Your Items should be in its original condition as it was delivered to you or the same as you bought from the store. The Items should be in its original retail packaging for your returns to be accepted. If your product does not fulfill the above conditions then you may be denied your return.
Exceptions for online purchase
There are certain exceptions to the Party City Return Policy for items purchased online. The following exceptions are only applicable to the items purchased from PartyCity.com:
Party City would not accept your returns without a shipping receipt. In case if you have lost or misplaced the receipt, kindly contact Party City for a replacement at 1-800-727-8924.
Party City won't refund any Shipping and Handling charges or taxes to you.
You cannot redeem your merchandise credit on PartyCity.com, it is only redeemable at Party City store.
Party City Corona Virus Response
Party city has been closed until further notice. This is due to the corona virus outbreak. They have been looking for a way to open up soon once the community is not endangered by it. As the virus is able to spread very quickly it is important that keep ourself at a safe distance from others. That is why we all should follow the social distancing protocol and be safe and in doing so the situation will under control and the stores will be opened.
Non-Returnable Items
There are certain products at Party City which are non-returnable once purchased. Following is the list which includes the list of products which cannot be returned once purchased:
Items specially made for your order, i.e. customized or personalized items cannot be returned once purchased.
Helium Tanks once purchased cannot be returned.
Partial Party Kits cannot be returned and You cannot return individual components of Party Kits. If required you can return the Party Kits completely with all of its components
Methods to Return
Party City has e-commerce as well as the offline store, so you have two options for returning the items. Products purchased online from PartyCity.com can be returned in two ways (i.e. by mail and to store), whereas items purchased from a store can only be returned to the store. You will find the same problem with Express.
The two methods in which the online purchase can be returned to Party City are:
Return By mail
In order to return the items purchased from PartyCity.com by mail go through the following procedure:
Firstly check out from the Party City Return Policy whether your item is eligible for return or not.
Print out the return form.
Fill the return form specifying the genuine reason of return.
Place the return form inside the packaging box along with the Item accompanied by its shipping receipt(invoice).
Mail the package to the address mentioned below:
PartyCity.com
Attn: Returns
2727 W. Diehl Rd.
Naperville, IL 60563
Additional points to be taken into consideration while returning an online purchase by mail:
Items to be returned must be unworn, in new condition and in its original retail packaging.
Your returns must contain the return form and original invoice otherwise Party City won't be able to process your return.
Tableware can only be returned in its original packaging and it should be unopened(Tableware items include; plates, cups, cutlery, napkins and all catering items).
All returns must be sent by the courier service which provided the facility of shipment tracking and receipt confirmation.
Return at Party City Store
It is very easy to return the items purchased from PartyCity.com to Party City store. You require to carry your shipping receipt along with the item to be returned to your nearest Party City store.
Refund
The Party City Refund Policy is simple and straightforward. On returning the products accompanied by its purchase receipt or shipping invoice within the timeframe, your refund is credited to the original form of payment. This means if you paid using a credit card then the refund will be provided in the same card which you used for payment.
On returning the items at Party City store, the refund is initiated immediately. Whereas on returning the items by mail, Party City starts processing your returns when they receive your return. So it may take a few more days for Party City to refund you.
After the refund is credited by Party City to you by mail, it may take 1 to 10 business days for the amount to be reflected in your bank account depending upon your bank.
Exchange
Exchange of products at Party City can be done in the same manner as returning the product. In order to exchange an item simply return follow the process to return the item then order the new replacement item.
When you want to exchange any item at Party City, it must be available in stock at that time. It is advised to check for the stock of the replacement item before returning any product.
Return In-store purchase
First and foremost it should be clear to you that the items purchased from Party City store cannot be returned by mail. So, the only option available with you for returning in-store purchase is by visiting the nearest Party City store.
For returning your merchandise just similar to the online returns, these items should also be as per the following conditions:
Items should be unworn, in its original packing and new condition.
You should return the items within the specified time, i.e. 30 days.
The product must be returned along with its original store receipt.
Follows the same procedure as compared to Michaels.
International Return
Party City has its presence in countries other than the USA and Canada. The International return can be easily followed by Sephora return policy also. In the following countries, Party City delivers its products and also has a brick and mortar store:
Canada
The Party City Return Policy for Canada is similar to that of the United States. The only variation while returning the items to Party City in Canada could be the store location.
To locate the nearest Party City store around you visit this link.
Other Regions
Party City also has e-commerce service available to few other countries like Germany, Netherlands, France, Italy, Spain, Austria. There are also physical stores of Party City present in these regions.
Due to different Geographical location, these countries have different Party City Return Policy. The timeframe for returning most of the products is 15 days in these regions. Other rules and locations may vary as per the local laws.
For more information, you may also check the Party City Return Policy page dedicated to different countries in which they operate:

Party City United Kingdom

Party City Germany

Party City Netherlands

Party City France

Party City Italy

Party City Spain

Party City Austria
Frequently Asked Questions
Party City Customer Service Number?
You can contact Party City on their customer service number at (800) 727 8924.
Party City return policy without receipt?
Party City does not provide information on whether they accept returns or not. However, you may contact them if you have lost the receipt or directly speak to the store manager to see if there are any other options available.
Party City Return Policy for Halloween?
The rules for Halloween costumes and accessories changes prior to the Halloween celebration, It would be displayed here as soon as updated by the Party City.
How can I return a Costume to Party City which did not fit me?
In order to return or exchange your Costume which you purchased from Party City, simply refer to the Methods to Return section on this page.
Conclusion
We hope that all your queries regarding the Party City Return Policy have been solved. Now it would be easy for you to purchase (and return) the items from Party City. If there are still any queries still unresolved with you then you may ask them in the comments section below.
Also, Read the return policy of different stores before choosing to purchase any product, so that you can be sure of their return procedures and rules; Costco, Express, and Walmart.
Finally, don't forget to add your comment regarding any experience you previously had with Party City. You can also suggest your views on this post, which would help us in improving it in a better way.