Ever visited the Costco return policy webpage and didn't find the complete information due to their sophisticated page? Take a sigh of relief as here we will provide you complete information. This post is brief and in a single page to make it easy for you to understand. Here on this webpage, we have provided all the information regarding Costco Exchange, Refund, & Return Policy in brief.
About Costco Return Policy
Costco provides the most liberal return policy compared to any other store in the world. As per their policy, you can return an item (besides a few of the Exceptions) any time if you are not satisfied with the product.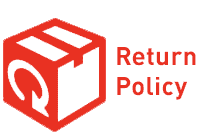 You would be surprised to know that being so liberal and giving you an enormous amount of time to return an Item, Costco Return Policy also gives you an option to return or cancel their membership. On canceling the membership, the charge of membership gets refunded to you.
A few months ago Costco recorded that most of the customers returned the electronic product because they were not able to operate it. So Costo started providing free technical support to its customers.
Exceptions to Costco Return Policy
There are few exceptions to the general return policy of Costco: these exceptions will include a different timeframe for certain items and the items which cannot be returned.
Electronics
You can return most of the electronic items to Costco within 90 days of purchase. The items which include in this list are TV, Displays, Projector, Home Appliances, Computer, Tablets, Smartwatches, Camera, Drones, Camcorder, MP3 players, and Cell Phone.
All of the preceding items are eligible for Costco's free technical support including Home theater system, DVD Player, Blu-ray Player, Printer, Monitor, and Security camera.
Diamond
Diamonds of size greater than one carat can be returned by providing certificates of IGI or GIA. After getting these certificates, you will get the Jewelry Credit Memo. After receiving the memo, Costco's gemologist will inspect the authenticity of the diamond and return will be processed.
Cigarettes & alcohol
Cigarettes and alcohol are non-returnable except in the regions wherever prohibited by law.
Consumables & Perishable Items
Items included in this category are perishable food items, Batteries, Tires, Snow tires, etc. the return time period is product specific.
The return period for any item that is intended to be used up relatively quickly, and has a limited life expectancy is product specific.
As these types of items have a product specific return period so you can get the time frame from the Item description.
Customized Order
If you purchase an Item which has been personalized and/or customized, they Costco will not accept any return to refund the purchase for such items.
Though they will not accept the return, still you can get the warranty repair or replacement if it not as per your defined specifications.
Costco Corona Virus Statement
Costco is very committed to protecting people from this Virus, therefore they have taken necessary steps for the employees and the customers. They also monitor the shop all the time so that no one breaks any social distancing rules:
U.S. Costco warehouses

are now limiting upto 2 people from entering the warehouse.

The working hours will go back to the usual from May 4th, 2020.

There are also product limitations.

Costco has restricted a few products for return.

Monitoring while people shop at the warehouse.
This way Costco is preparing themselves against Covid-19. Yet there is only so much they can do. So, we need to take care of ourselves and follow the protocol.
Non-Returnable Item
The Costco Return Policy also specifies that certain items cannot be returned. However, these products might be eligible for exchange with an identical one. Refer to details given below for more details.
You cannot return Customized or personalized items and Digital content to Costco. These items are final sale once purchased. In spite of an item belonging to a non-returnable category, if you received damage and/or defective product, you have to immediately contact Costco Customer Support at 18884267826 and report them. In this case, you will be provided the exchange.
Process of Returning an Item
Similar to other major Stores in the world Costco also offers two ways for returning the Item purchased from Costco.com or Costco store.
The two convenient ways in which you can return the product are if eligible as per Costco Return Policy are:
Return to Warehouse
For returning an item, you need to go through the following steps: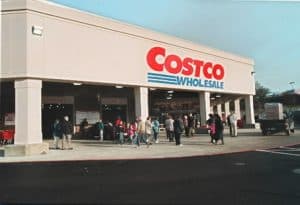 Locate the nearest Costco Warehouse.
Take your item to be returned with the receipt to Warehouse.
The Costco team will process your return if eligible, and process your Refund immediately.
Costo has 533 Warehouses in the United States and 100 Costco Warehouse in Canada. California has the highest number of Costco Warehouse with 152 Warehouses in that State. Locations like Washington (49 Costco Warehouse), Texas (41 Costco Warehouse) and Florida (38 Costco Warehouse).
Return Via Mail
In order to return your item via Mail, you have to go through small steps mentioned here: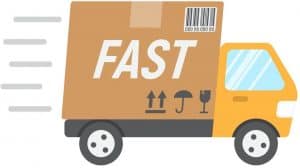 Log on to Costco.com.
Click On #My Account from the homepage of Costco.
Open #My Orders.
Tap #Return Items Button.
Complete the form filling and checklist process.
Printout the Return label.
Stick the return label to package and send it via mail.
Few locations are also eligible for scheduled pickup, in that case, you can also go through this option.
Costco Return Policy without receipt
Here is the Costco "No Receipt" Return Policy. Refer to this if you want to return to Costco without purchase receipt.
You also have an option to return a product without a receipt. Simply reach the nearest store with the payment method used while you purchased the item and if your Item is eligible then they will provide you the refund in form of Gift Card.
Frequently Asked Questions
Will Costco Refund me if I canceled my membership
You will get a full refund if you cancel your membership at Costco. You can cancel the membership anytime if you are not satisfied with it.
How long do you have to return an item to Costco?
Except for electronics(and few other exceptions), you can return an Item to Costco anytime if you are not satisfied with the product.
Do you need a receipt to return something to Costco?
It is not compulsory to return without a receipt, as Costco accepts non-receipted returns purchased from Costco. However, it would be more easy to process your return if you take your receipt along with the merchandise to return.
Can I return an item purchased from Costco to any other Costco store?
Yes, you can return an item purchased from either Costco.com or Costco store to any of the 700+ Costco warehouses. It is not necessary to return at the same Costco warehouse from where you purchased.
Costco Customer service number?
You can contact Costco customer service on 1-800-955-2292 for Costco.com query and 1-800-774-2678 for warehouse or membership related queries.
Recap
As already mentioned by many that the Costco Return Policy, is the most generous return policy, so make use of it in a good way. Use our website if you want to know Return policies of other online stores.
Also read the return policy of popular merchants like TJ Maxx, Walmart, Home Goods, Target, Old Navy, and Best Buy.
In the meantime, do share your experience regarding the Costco in the comment box, and let others know about the service offered by Costco.