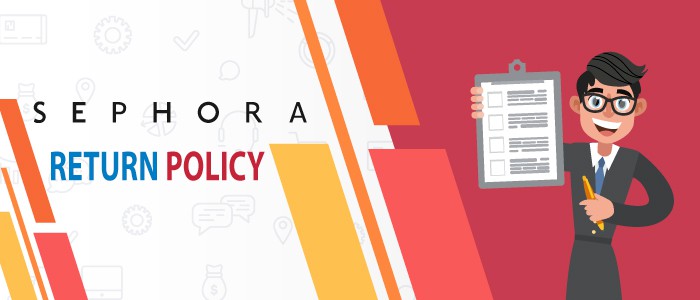 Purchased an item from Sephora.com or Sephora store and not satisfied with it? Are you searching for Sephora Return policy online? You have landed on the right page; go through this post and find out all the information regarding the return policy of Sephora in brief.
About Sephora Return Policy
According to Sephora Return Policy, Sephora accepts return within 60 days for most of the items. This sixty-day is counted from the date on which you made the purchase. The items bought from Sephora.com can be returned until 90 days of purchase via mail. It should also be noted that any item purchased from the store cannot be returned via mail.
Return Policy for Sephora.com Purchases
If you purchased an item from Sephora.com and wanted to return it due to any reason; Sephora Return Policy provides you with the facility of Free return shipping. You can return any purchase made from Sephora.com within 60 days to a store or via mail.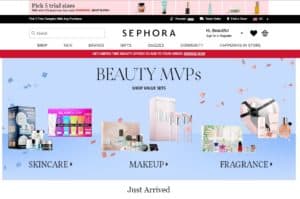 Following points are to be taken into consideration while returning an item:
If you return an item within 60 days; a full refund will be provided to you in the original form of payment you made while purchase.
If you return your item after 60 days and before 90 days; the refund will be provided to you in the form of store credit. The store credit can be used for purchase in future.
It also must be noted that for returning after 60 days and before 90 days; you are only eligible to return it via mail and cannot go to store for the return.
If you want to exchange an item, then it is only possible in the Sephora store. No exchange facility is provided via mail.
No exchange or refund will be provided for items; if returned after 90 days, or if not in a new or gently used condition.
Sephora Corona Virus Response
In this difficult situation we should just take the precautionary measures and keep ourselves safe and healthy. In the process Sephora has decided to close all their stores until further notice. This is only for the safety of the community. They will reopen when the situation is under control.
Process to return
Sephora offers you two ways in which you can return your item (if you wish to!) in two different ways. The easiest among the two processes is to return your merchandise by visiting a store, as you will get your refund immediately. The other way in which you can return the item is by sending it via mail to Sephora.
Return via Mail
Log on to Sephora.com and sign in with your account.
From the #My Orders page find the Return form of the item you want to return (it should be eligible for return as per Sephora Return Policy).
Fill and print the Return Form with complete details and put it into the package box.
Stick Prepaid Return Label to the package.
Return the package via USPS.
Once Sephora receives your return, they will initiate your refund.
Return at Sephora Store
Reach nearest Sephora store with your item (which is to be returned), Order Summary, Return form and the payment method used during purchase.
After going through the preceding step, the refund will be provided to you immediately if you are eligible as per the Sephora Return Policy
You can also opt for an exchange for the item, but as per Sephora exchange will only be provided if the required item is available in stock.
Return Procedure for In-store Purchase
You can return your items purchased from Sephora store within 60 days of purchase with the original receipt if it is in new or gently used condition. All other rules of Sephora Return Policy also applicable for in-store returns.
You have to take into consideration to the following points if you want to return the item:
A full refund will be provided for receipted returns in the original form of payment used during purchase. Also, the item should be returned within 60 days of purchase.
Returns are also accepted after 60 days if provided with the receipt. In this case of a return, the refund value will be provided in the form of Store credit.
Items which are not in a new or gently used condition will not be accepted by Sephora for return.
In-store purchases can only be returned to Sephora store and will not be accepted for return via mail.
Sephora Return Policy in Canada
Sephora accepts returns for items purchased from Sephora.ca or from any Sephora store in Canada. Same as its general policy it gives a 30-days of time period for returning your items. The product must be in a new condition or gently used for your returns to be accepted.
You have two options for returning items purchased from Sephora.ca; returning it to a standing Sephora store, or return by mail. The process is similar to the above-discussed procedure in the "Process to Return" section.
For the Items purchased from any Sephora store in Canada, you have only one option to return it; You have to reach the nearest free-standing Sephora store, and there you will be guided by guest service for further steps.
Return Gift at Sephora
You can return a Gift which was purchased from Sephora within 30 days of purchase if you provide the original receipt or gift receipt. You can return a Gift either for an exchange or refund.
For receipted Gifts returned after 30 days, you will be provided a refund in form of merchandise credit. You can also opt for exchange in this case too.
For non-receipted Gift returns, you will be provided an exchange or refund if your purchase could be verified by Sephora. You will not be provided any refund, store credit, or exchange if your non-receipted Gift could not be verified by Sephora.
Sephora returns without Receipt
You have purchased an item from a store and lost the receipt? Your receipt can be regenerated if you provide the Original payment method you used during purchase. It is also possible to generate the receipt from the packaging slip or return label.
However, if still the receipt cannot be generated then you will be provided the refund in the form of Store credit. There is no expiry of Store credit provided to you. So you can use the store credit anytime for purchasing products from Sephora.
Frequently Asked Questions
Can I return a used product to Sephora?
Yes, you can return an item to Sephora if it is gently used.
Is there a time limit on Sephora returns?
The general time limit for most of the items is 30 days for Sephora returns.
Sephora Customer Service Number?
You can contact Sephora customer service at 1-877-737-4672
Final Words
The Sephora Return Policy is simple and Straightforward. It becomes very easy for you to return the Items when you know the return methods and rules completely.
We also provide Return policies of other online & offline stores on our website. In order to know more, simply click on the following links: Ulta Beauty, Walmart, Best Buy, Costco & Target.
Also, share the experience you had with Sephora, as it may help someone to make a generous shopping decision.