JCPenney provides an outstanding list of products ranging from electrical appliances to beauty stuff. It started with golden rules "treat others as you want to be treated". This philosophy gives you a good opportunity to get benefits from JCPenney returns & refunds policy in case, you are unsatisfied.

About JCPenney Return Policy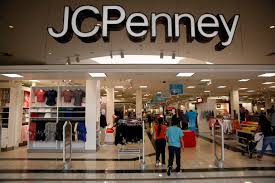 JCPenney Return policy states you can return your product within 45 days from the time you made your purchase. The return will be eligible at the lowest selling price of your product. They will accept both kinds of returns i.e. receipted and non-receipted returns. For non-receipted returns, you can only ask for an exchange and not for a refund.
RETURN POLICY BY DEPARTMENTS
To make the process free from any barrier, we have classified the whole lists of products and time limits on which you can mark your returns.
NOTE :Everyone wants a full refund of their valuable money. If you too think so, then kindly make sure to return your items within 90 days. On delay, a sales tax would be deducted from the amount to be refunded. Further, this 90 days policy includes all products of JCPenney.
Fine Jewelry
For returning Jewelry, you need product certificate with a sales invoice. Any kind of jewelry would not be accepted back if product verifying certificates are missing from the package. Subsequently, every customer must check for certificates of originality before buying any jewelry. You should return your jewelry within 60 days.
Gifts
Under JCPenney return policy, any kind of gifts could be returned within 60 days except Personalized gifts and special orders. Fancy watches can't be returned. In case of a defective product, you should prefer to check manufacturer warranty.
Portrait/ Photos
Photos prepared on special orders would not be taken back. The finalized portraits on sales could be returned within 60 days from the date of purchase. The sales invoice must be included in the package.
JCP Salons
Any kind of salon products or electrical appliances used in the salon could be returned or exchanged within 60 days. Customers can prefer to return electric heater, straightener, steamer, or any other related products. Also, Don't forget to put warranty covers, receipt and sales invoice while returning your product for JCPenney.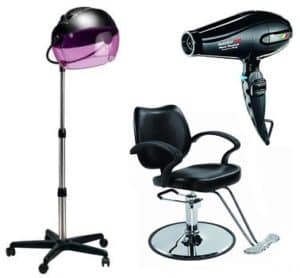 One Time Sales
Products purchased on ONE TIME SALES from JCPenney store or online could be refunded or exchanged in JCPenney return policy within 14 days of product acceptance. All these items must include the original sales receipt while returning.
Major Health Equipment

The items which could be returned within 10 days are a fitness tracker, health measurement appliances, and smart-watches. All the products must be in good conditions and must include a purchase invoice or receipt with it. Therefore, never miss your receipt.
Electronic Major Appliances

You could start your return regarding major appliances such as refrigerator, washing machine, laptop, television, microwaves or any other electronic major appliances as well as fitness equipment within 48 hours of product delivery.
Returns must include sales invoice and product warranty cards.
Any pre-damaged or defective products could be exchanged or returned.
Customers should make sure that any personal data is removed before return.
Items like electrical appliances and fitness equipment won't be returned to stores.
Delivery of electronic appliances is limited to only 48 states of US.
For any other problems, contact Customer Service at 1-800-322-1189.
Furniture & Mattress
Mattresses and furniture could be returned within 45 days of the date of purchase. The conditions of mattresses should be the same as the day of purchase. Pet-damaged, soiled or contaminated furniture would not be accepted back. JCP doesn't take furniture returned to stores.
MUST READ NOTE FOR FURNITURE, ELECTRONIC APPLIANCES,& MATTRESS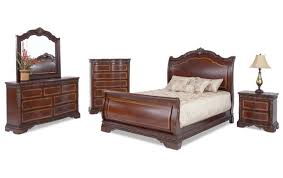 Delivery fees would be charged on return.
Returns will be charged 15% restocking.
$85 are charged for pick up fee.
JCP isn't liable for other delivery agents work.
PRODUCT would not be returned to freight forwarders.
Optical Lenses, Glasses & Frames

Unopened Optical lenses, custom glasses, frames, and eye-wear could be returned or exchanged within 24 hours of delivery of products. In this case, a customer would get a full refund. Suppose a customer is still not satisfied with products experience then it could be exchanged within 60 Days of the date of purchase on condition that product is not used or damaged. Also, note that you can't expect a full refund on 60 days return scheme. On returning opticals after 24 hours and within 60 days, you can exchange it with a similar product.
Custom Products

Custom blinds, shades and draperies orders are based on your specifications and choices. Any transactions would be refunded if and only if the orders are canceled within 24 hours of actual transactions. Once delivered, the items could not be returned. Therefore, you should select your orders well and in any case, if you wish to cancel, you have to do within 24 hours.
Custom window treatments
In the home, custom window treatments are custom based made on your choice preference. The contract must be canceled within 3 business days. Once the installation processes are completed, return request couldn't be filed. That is to say, you can't do anything after the contract ends. This is clearly mentioned for selection based customs shopping in JCPenney Return Policy.
Special occasion dresses

You could return your special occasion dresses with a green tag included in the package. Your return would be declined if the item is found without the tags attached. The time frame for returning these items is 90 days from the date of purchase.
Furthermore, it should be also noted that the Special occasion dresses must be in its original and unwashed or unworn while returning the item.
JC Penney Corona Virus Response
JC Penney has been no exceptions. They have taken the step to close all its stores due to corona virus pandemic. In such situations, the health and safety of employees and the customers are very important. Therefore they will keep the stores closed till necessary and will update all of us once they are ready to reopen.
NON-RECEIPTED RETURNS
For the returns of Non- receipted items, you could present valid Photo IDs for the following states US, PUERTO RICO, CANADA, MEXICO. In this case, your items would be taken for return or exchanged on a condition you provide the customer care staffs with valid IDs and date of purchase proof.
If you have lost your receipts, forgot your purchase date & no other option to lookup your receipt, still you can return the item. The value of refund will be the lowest selling price of that item in the last 45 days of returning the item.
If you choose to return the non-receipted item, then, in this case, you would be provided the refund in the form of store credit.
PROCESS & METHODS OF RETURN

Bring to a JCPenney stores
Bring your order to JCP stores and get an immediate refund on your purchased products. This is the simplest way and demands lesser paper-works. Therefore, the quickest way is to return products directly to the store.
By Mail
1. In JCPenney return policy, for mail return claims, Complete the return and exchange form on the invoice and attached it with the item you seek to return.
2. If you don't have an invoice attached, then enclose your name, address, phone number, and the approximate date of purchase with the item.
3. Once you have forwarded requests by mail, you would be provided with a pickup date on which you can return your products.
4. The amount would be refunded to your account immediately or within 2-3 business days.
Special delivery or trucked items

Want to return special delivery or trucked items? You need to call customer care at 1.800.442.7902. Pick up arrangements would be done accordingly. For damaged item, ask the driver to prepare an inspection report for further procedures. Conclusively, the refund would be started soon as the product is delivered to JCP.
SPECIAL INSTRUCTIONS FOR  STATES OF CT Connecticut & MA Massachusetts
Body Jewelry is non-returnable under JCPenney return policy. For instance rings, hoops, tapers, plugs or circular horseshoes. Therefore, make nice choices while jewelry shopping.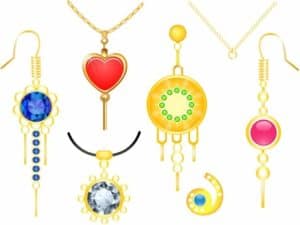 REFUND & EXCHANGE
You can return the items purchased from JC Penney for a full refund or exchange, the refund or exchange would be granted in the following manner:
Purchase at store
REFUND-Items purchased at stores could be returned by visiting stores. The refunded amount would be either in the original form of payment or store credit.
EXCHANGE-For exchanging an item, you need to complete the return and exchange form on the invoice and attached it with the item you seek to return. If you don't have an invoice attached, then enclose your name, address, phone number, and the approximate date of purchase with the item.
After this, you can return your product to store and could buy exchanged item from online or at the store itself.
 
Purchase through gift card
Items which was purchased using gift cards could be returned. The item could be returned either by visiting the store, by mail inquiry or by calling the customer helpline. The refunded amount would be given as a gift card or would be transferred to your account according to the return policy of JCPenney.
NON-RETURNABLE ITEMS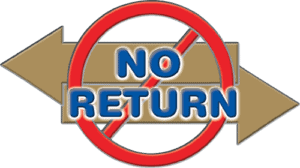 Non- returnable items include Gift Cards, Monogrammed Items, Personalized Items, Altered Items, Body Jewelry, Perishable Foods, and Services. Thus, the one-time use items would not be considered for return.
SEPHORA inside JCPenney
SEPHORA products must be returned within 60 days of the date of purchase including the product receipt. If you don't have a receipt and still want to return your product then you must show them your debit or credit card used or should have a beauty insider account. To know more details on Sephora Return Policy, please visit Sephora Return Policy.
INTERNATIONAL RETURNS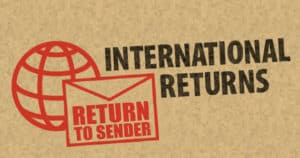 Must be returned by Borderfree.
Attach return authorization label.
Borderfree will return product price, shipping charges, other Tax( including VAT).
Return handling and shipping fees would be deducted from the refund.
Returns could be started anytime as per the JCPenney Return Policy.
After processing & verification of the content of the parcel, the package would be delivered to you.
For more information regarding your returns, you can mail JCPenney your query at their email address [email protected].
FAQ
JCPenney customer service number?
In order to contact JCPenney, you can call them on their customer service number at (800) 322-1189.
How long do I have to return something to JCPenney?
If you have got a receipt then you can return your products anytime during the framework of 1 year. In case, you have lost your receipts, then you can exchange or return your products in the lowest selling price sales within 45 days of purchase.
How do I cancel my JCP order?
Cancel your JCP orders as soon as you made the wrong purchase. Once the order is accepted & processed, it may no longer be canceled. But, you can return your item anytime after your order is delivered.
How could I change or remove an item?
Items could be changed or removed anytime by going at the 'my bag' section. You can visit and update the quantity also. Once the order is processed, you may no longer be able to do so. In such a case, you may contact customer care at 1.800.322.1189.
Does JCPenney accept Apple pay?
JCPenney does accept Apple's pay. The customer just has to add their JCPenney credit score as their options to Apple pay. Apple Pay is included across all states of the US. For any other information on Apple or if you are stuck with your Apple returns, you may visit our site Apple Return Policy.
TO SUM UP
The JCP return policy is sorted and well defined. It gives its lowest price tags to all products. Apart from this, the return could be arranged easily by calling them at their customer services at 1.800.442.7902, so that they could soon process your request and arrange pickup facilities for your products. If you don't understand any instructions written in the JCPenney return policies then you can follow this blog. Every relevant instruction is given for your knowledge.
Getting worried about your lengthy return process? Do comment your view to us and we will make it easy for you.