Staples fulfills every basic need of yours, be it online, or in-store. You can buy any item from there. If not satisfied with the product you purchased, here is Staples Return Policy simplified to you. Please read further.
Some Points About Staples Return Policy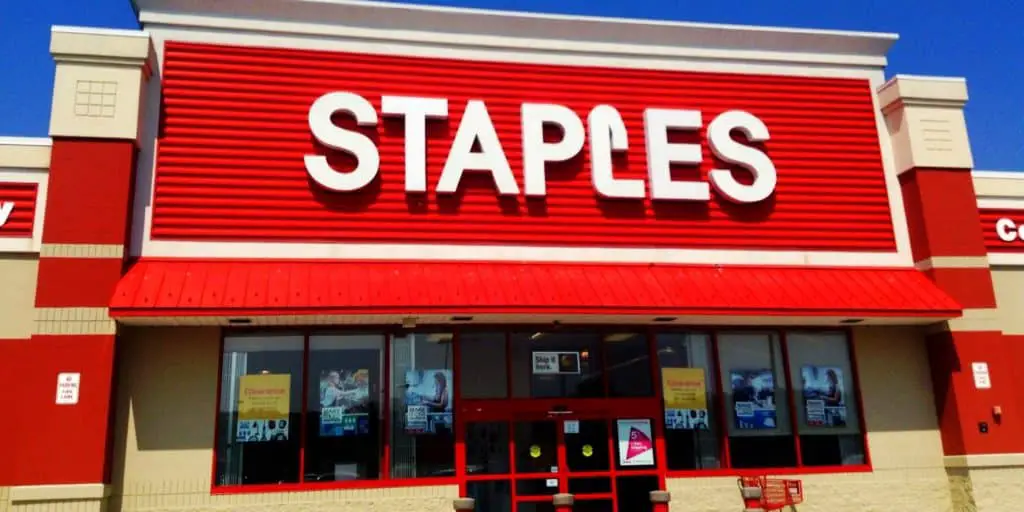 Staples Return Policy is very convenient for the customers because it provides you the options to return the product you purchased yet not satisfied. You can return Office supplies and Software at any time. Furniture and any Gadget can be returned in 14 days of purchase. Applecare+ have 30 days of limit. Some of them are not refundable. This post provides detailed information about the process.
You can order the product from Staples.com or can visit the Staples store and various options for the products you have listed to purchase. Staples is an American multinational office supply corporation which deals with retail stores.
Returns in Detail
Staples offers a variety of products, from home to office whatever stationary or furniture you need. Staples gives you many options to choose from and order it online, or you can visit the store. If you have any queries about Returning the product you wish not to have, here is the answer about the time you can return the product.
Office Supplies are accepted anytime whether you purchased from Staples.com or in store.
Furniture: In case, of returning furniture purchased from Staples, you have 14 days from the day of purchase. Furniture must be disassembled and safe for shipping. Custom ordered, or custom assembled furniture is only returnable if it's defective when you receive it.
Gadgets: Staples accepts Gadgets like computers, printers, laptop, or digital camera within 14 days that you want to return.
Software: Unopened Software will be accepted anytime you return. If by any chance you open the packing of the product having software that product only will be exchanged with another software.
Applecare +: Applecare+ has different plans so if you purchased the Protection Plan and you are not satisfied with it, you can return within 30 days of purchase, and you will be getting the full refund. Suppose if you buy the product of Applecare+ elsewhere, and you are willing to cancel the order, so we are sorry to inform you, Staples will not be able to cancel it. If you fail to return the product within 30 days, Staples will redirect you to the Applecare+ store so that you can get the refund on a pro-rata basis.
Return Process
Not satisfied with the product you purchased? No worries Staples Return Policy has given all the rights to return the product for which you aren't fully sure.
Purchased by Walk in-store
Staples accept the products you want to return that are not useful for you. You have three options to return your product if you purchased it from the Staples store. Read further to how will it be convenient for you to return the product.
Returns if you have Receipt
Staples accept any product no matter when it was purchased in addition you have a valid receipt. Carry receipt along with the product in the safe condition you want to return.
You can visit any of the Staples stores near you.
Usually, Staples Return Policy does not allow the product returned without a receipt. You must carry the receipt with you.
If you shopped anything from Staples.com, you'd have to reprint the receipt from My Orders Section.
Payment made using a debit card or credit card from the same store you purchased, and if they have the details about your purchase and they will look for the receipt in their data.
Returns without Receipt
Staples Return Policy does not allow any returns without a receipt. Your purchase will not be considered valid at the Staples store. In case, you want to return the product which is relevant then continue reading.
If you do not have the receipt or is misplaced, apart from this the company is not able to track any transaction information of that product, hence you will get the lowest selling price within the previous 30 days in U.S. stores. Documents such as military picture Id or Government Id/Driver's license issued by the State is required in case of returns without the receipt.
Purchased Online
Staples have given the option for purchasing your product in Store or Online only to enhance your experience in both the ways. Online purchase is to help you with your busy schedule. Staples Return Policy has made it easy for you to return your product anytime.
Yes, your guess is correct. If you want to return any product you purchased online, you can visit the store near to you anywhere, or you can call Customer Service number 1-888-515-8880. Provided you will have to give the valid receipt.
By Mail
Staples.com is from where you purchased your product but want to return, you can mail the product.
Pack the product you want to return properly in the package.
Include the printed receipt of purchase, Universal Product Code(UPC), manuals, parts, Original Packing with it; otherwise, they will not consider it.
Make sure the package is sent without any damaged product.
Also, mention the reason for return with the package.
Mail the product to the address given on the return label.
Staples Corona Virus Response
Staples are taking every possible precautions for the community. To fight corona virus we will require to be smart and we need to be together. Social distancing is crucial at this point therefore you need to maintain the distance from people as the virus is very easy to spread. Staples are looking for the best opportunity to work fully functionally as soon as possible.
Non-Refundable
Some purchased products which will not be useful for Staples once open. Staples would deny to accept it back.
Gift cards, Prepaid cards, or Phone cards have some specific terms and conditions with it. If you want to Return any of these, it is not applicable. Also, you cannot redeem cash if you purchase a Prepaid card.
If Ink or Toner cartridges are open and expire, As per Staples Return Policy they will not be accepted.
Staples do not accept Digital Downloadable Software once it is delivered.
Apart from all the above terms, there is another, if you do not have a valid receipt no refund will be given.
NOTE: You return a product and are not able to provide the additional promotional item with it, so the amount of that promotional item will be deducted from the amount of refund. Similarly, if you used the Gift card while purchasing the product, in the process of refund, you will not be given that back and the value that Gift card holds will be deducted from the amount you will get as a refund.
For Example: If you purchase a laptop and you get a remote keyboard and mouse free. These gifts hold a value, at the time of refund amount of gifts will be deducted from your refund amount.
Exchange Product
Exchanging the product by visiting the Staples store located anywhere has made it easy for the customer. All you have to carry is the receipt and the product undamaged. You can exchange or return the unopened product. But if you have opened the items such as software you can only exchange it with the same product title.
For exchange, you will have to give the information about each item number, description of every item you want to exchange, and quantity with the item number, description of the item and quantity of the products you want to exchange. As a result, they will credit or bill the difference in price in your account.
 Get Refund Information
Refund policy in Staples is way too easy. As soon as the company receives your returned product, they will start the refund process.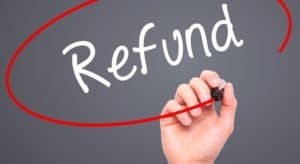 If you paid using the Debit card, Check, Or by cash in store provided you have a receipt, Refund will be in cash.
Staples keeps the track about the purchase, if you used Debit card while buying and if you have the Card and PIN code during the return, you will get the refund in your account from which you paid for the product. If you paid using the Credit card, you would get the refund in the same account.
You will get the refund as corporate check if you paid by cash, with a debit card or check and your pretax amount exceeded by $500.
Let me answer your questions in advance will arrive in your mind after reading the refund process.
When will I get a refund?
Staples tries to refund you as soon as possible and within the time limits they have, let's quickly go through the time by which you will surely be refunded.
If you made the payment using Staples credit card or Prepaid credit cards or major card, you would be refunded with 3-5 business days.
Payment made via Gift cards or Refund coupon (if you have) amount will be given via email/fax within 72 business hours or if you choose for postal mail you will get your refund in 7-10 business days.
If you paid via check, you'd receive the refund on postal mail within 7-10 business days.
Frequently Asked Questions
Is it possible to return the gifted product?
Yes you can. If you do not have the receipt and the gifted item was an in-store purchase, the refund you will be getting will be of the lowest selling price within last 30 days in U.S. stores that too for in-store credit only. Usually, Staples keep every record of purchase, but if not found Staples can deny taking the product back.
How can one return the product to Staples?
You can call on 877-360-8500 if purchased the product online and if you feel like returning the product at the store, all you have to do is take the product and packing slip along.
Are empty Ink Cartridges accepted?
Staples strongly believes in reducing waste from land. Ink and Toner cartridges are recyclable, so Staples accepts your empty ink or toner cartridges online or in-store and you will get $2 back in Staples reward which can be used by you in future shopping.
Is it possible to exchange the wrongly ordered product ?
Of Course, if you have any doubts about the purchase, you can exchange it providing the receipt, manuals, parts, original packing and Universal Product Code (UPC). If you have the original receipt and the product is in the saleable condition you will get a full refund.
What is Staples Customer Service Number?
The helpline number of Staples is 1-800-378-2753
Recap
In conclusion, we tried to explain the Staples Return Policy here, and we hope you have got all the answers you were looking for without any doubts left. You can return the product within 14 days or some within 30 days. We have mentioned all the possible ways to return the product.
We have also simplified the Return policy for Petsmart, Home Depot and Urban Outfitter for your convenience. Please do visit these sites if you have any queries.
For any queries or suggestions, please comment below. Do give us additional details about this information that would help us.