Customer satisfaction is a priority and Return policy is a vital component for customer satisfaction. H&M return policy is also created for the same reason. It may happen that a customer may not like what he buys and so would like to return the product hence return policies are kept into place. They have their own terms and conditions.
This article will take into consideration the various problems faced by the customers already and also explain the H&M return policy, which will include how to make a return, solve your refund issues in both stores and online cases.
The H&M Return Policy:
H&M is open to any kind of return request but they will process the request and compare it with their policy. H&M Return Policy gives you 30 days' time to think and make your return. can introduce new products within two weeks of launching. They want the customers to have all the access and do not want them to wait for any product.
You can buy H&M products from stores or online. It is not always necessary that you will love the product as you see it, you may want to return it.H&M provides two types of purchases. Store purchases and Online purchases both have a different process to return policy.
H&M Return Policy

Return Period
30 Days
Return Method
Online & In-Store
Exchange Period
30 Days
Exchange Method
Online & In-Store
Refund Period
14 Days
Refund Method
As per the Original Payment Method
Official Website
H & M Return Policyhref="https://www2.hm.com/en_us/customer-service.html" title="H & M Return Policy">H & M Return Policy
Contact Number
855-466-7467
Money is important for everyone and no one likes to see their money being wasted. We get a feeling like this when we don't get satisfied with the product we buy or if we get a defective product. For such cases, the H&M return policy came into action which is well organized and a customer-friendly policy.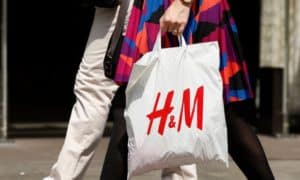 About H&M
Hennes & Mauritz, H&M is a very popular fashion chain for men, women, and kids with a wide range of products. It is a Sweden-based multinational company. Erling Persson founded this company in 1947. The company started by catering to women's clothing, therefore, the name was "Hennes" which means "her" in Swedish.
H&M is now in over 62 countries with around 4500 stores around the world as of 2015. It also provides online services to 33 countries for a better presence. The concept and approach of the company attracted more customers over the years which helped them grow.
The process to return online purchases:
Free return to store
All you need to do is take the e-receipt or the packing slip with you to any of the H&M stores.
Return through mail
H&M provides a return slip with your product, which can be used in such a situation. Place that label with the product and mail it via USPS. The label is pre-paid and pre-addressed. $5.99 will be deducted from your refund automatically.
The process to return store purchases:
Returns with original receipt
H&M provides exchange and refunds within 30 days with the original receipt in hand. They refund the amount to the same card used for the purchase. After 30 days refunds will be done through merchandise credit.
Returns without the receipt
Your product must be unwashed, unworn or defective in nature. In that case, you are eligible for a return but you will also need a valid identity proof.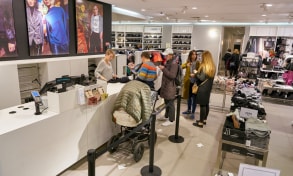 H&M's return policy also states, if you don't have the tag on, it is not an issue. You can also bring your old clothes and get up to 15% gift certificates. Such are the return policies of H&M, friendly and adaptive to customers.
What are the Terms and Conditions of the H&M Return Policy?
Every company has its own return policies. H&M's return policy contains terms and conditions to protect both customers and the company. There are a few terms and conditions which you need to be aware of such as:
If you have lost the return label, you can either contact them or download a new form from here.
You can use other traceable carrier services. Return the product to the H&M warehouse.
H&M does not accept COD deliveries.
Returns are applicable to garments, swimwear with hygienic seal and beauty products.
These policies will help you with the details of any return. It will clear your queries about what is acceptable and what is not. It will also help you save time and directly get on with the return.
How long does the H&M refund take?
When you return a product, the refund may take some time and it varies from company to company. H&M refund policy is one of the quickest. It will also have its own terms and conditions.
Allow up to 2 weeks to reflect the credit on your account.
Allow up to 2 billing cycles to reflect the credit on your credit card statement.
In what ways will you get your H&M refund?
H&M return policy uses two ways generally for a refund, they are:
The card you use for purchasing, the same card will receive the refund of the product.
If you used a gift card, a new gift card will be issued of the same value.
If you used PayPal for your purchase, then the credit will be refunded in your PayPal account.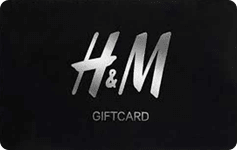 These are the few methods H&M uses for the refund of a product.
H&M Exchange policy
Below are the following points, that need to be gone through to understand the H&M Exchange policy.
They provide exchange through the original payment method only.
H&M provides exchange only on garments, beauty products and swimwear (with hygienic seal).
Exchanges and returns are possible within 30 days and with a receipt.
After 30 days, you can only exchange your products.
Discounted "final sale" merchandise is not eligible for refund or exchange.
These are the points important to know. This will help you in your exchange of H&M products.
Exceptions listed in the H&M Return Policy!!
There are a few points of exception which comes under the H&M Return Policy.
There is an exception on Returns to Puerto Rico, Alaska, Hawaii, Guam, as well as APO, DPO, FPO, PO boxes.
The refund will not include shipping and handling costs.
H&M does not deliver hazmat products the next day.
H&M does not accept the return of items that are hazardous in nature however, if you did receive a defective product, contact them.
You should be aware of these exceptions, which will save you time.
How to Contact H&M?
In case of any queries, H&M provides a few ways to contact them: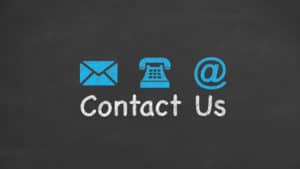 24/7 customer service.
They also provide help through chats.
You can get on a call with them on  855-466-7467(Toll-Free).
You can also connect with them through social media.
Summary:
This article was focused mainly on the H&M return policy. We also brought to the limelight the things which we found unique about the company. From understanding the policy to how to use it and also the exceptions that are necessary for you to notice. We provide information to our best knowledge.
This ends our article here and we would like to thank all the readers, who read our article. We hope our information helped you and solved what questions you had in your mind. We would love to hear from you, did you like our article? Would you like to see some more information?. We are open to any and all of your suggestions.