Shopping can really be a therapeutic experience! And more so when you finally purchase something you really liked! But what happens when you finally purchase something you had your eye on for a long time and find it to be defective or not up to the mark? Very frustrating and disappointing, right?
Well, if you're shopping from Topshop, you need not get disappointed at all because Topshop Return Policy makes your shopping experience convenient by enabling you to easily return any damaged or sub-standard product. Read through the entire article fully understand Topshop Return Policy before you return your products.
Topshop Return Policy
Topshop operates in the UK as well as worldwide. So, it has a very comprehensive and customer-friendly return policy. Topshop enables you to return a faulty or incorrect product to a retail store within 28 days of the receipt of the product.
Although, do make sure to return your product in an unused and unworn condition, and along with all the original tags and barcodes attached to the product.
You can also return your product in other ways than returning it directly to a store. Read along to find out the methods you can use to conveniently return your Topshop product.
Topshop Return Policy

Return Period
45 Days
Return Method
Online

Exchange Period
Not Applicable
Exchange Method
Online & In-store
Refund Period
14 Days
Refund Method
As Per Mode of Purchase
Official Website
Topshop Return
Contact Number
00 44 344 984 0264
About Topshop
Topshop is a British multinational fashion retailer. They have a wide range of clothing, accessories, cosmetics, and shoes to offer. The company has its headquarters in London, United Kingdom. Topshop – a 55 years old brand has always been preferred and trusted by people all around the world, and especially in the UK.
As a result, out of its 500 retail stores worldwide, 300 are located in the UK. Today, Topshop also sells its products across 37 countries as well as online on its official website.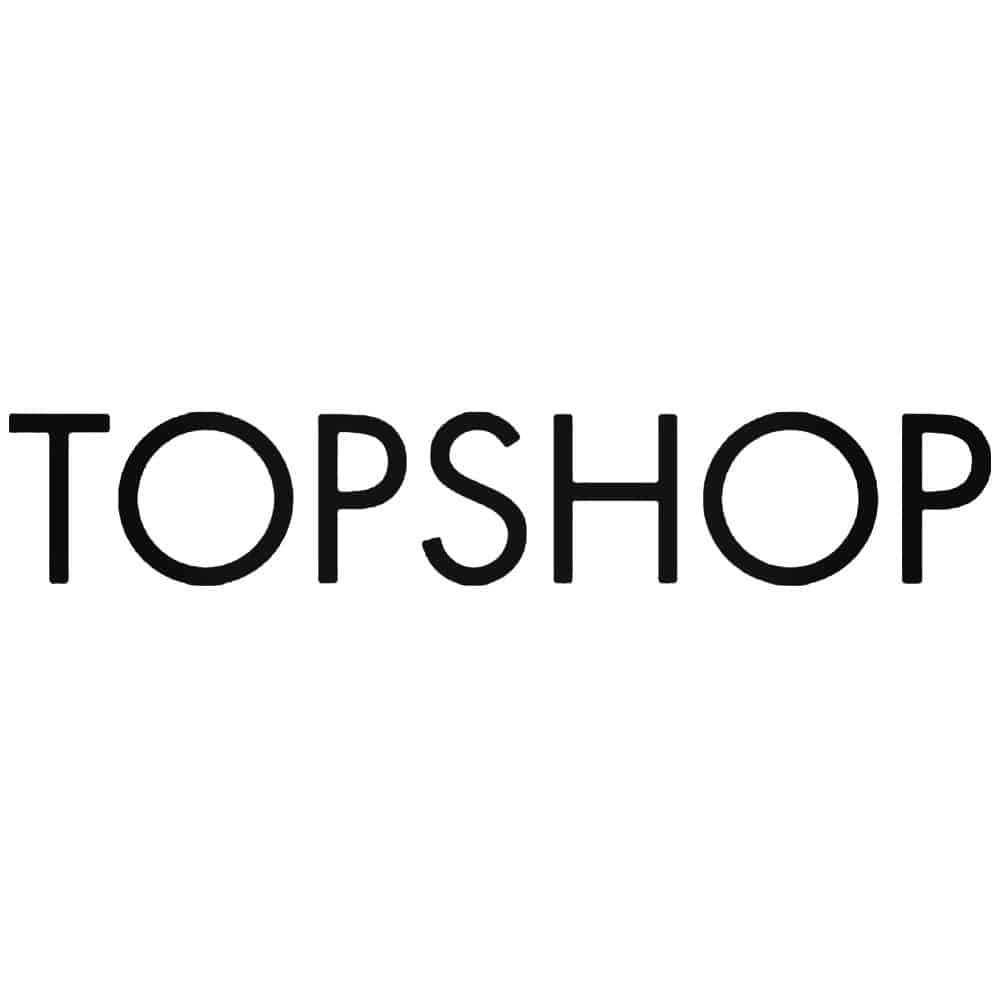 Topshop Return Policy Methods
Topshop provides free returns for its UK customers. If you are a UK customer, you can easily return your product either by going directly to a nearby store, sending the product by post or via myHermes ParcelShop.
However, Topshop also facilitates for US and International customers. You can read a detailed, step-by-step procedure for each of these methods in this section.
The UK Returns to Store:

You can easily return your faulty product to a nearby Topshop store within  28 days of your purchase. To do so,
First, click here to reach the 'Delivery  & Returns' page of Topshop's official website (for the UK).
Now, click on 'Returns' (as seen in the image below).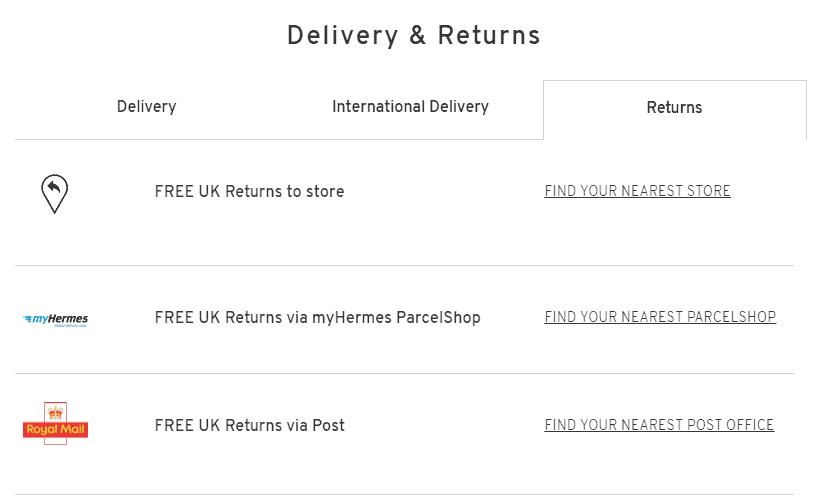 Next, simply click on 'Find your Nearest Store'.
Locate the nearest store by selecting your country and entering your town/postcode.
Visit the store with the product you want to return and its receipt, and ask an employee to guide you further with the return process.
        2. UK Returns via myHermes ParcelShop:
UK customers also have the option of returning their product via myHermes ParccelShop. For this, go to the 'Delivery & Returns' page, whose link is mentioned above. Now, simply click on it. Enter your postcode or town to find the parcel shop closest to you and visit the parcel shop to send your Topshop product back.
(NOTE: You will find a Hermes ParcelShop returns label enclosed in your order. Remember to stick the Hermes ParcelShop returns label to your parcel before returning it.)

        3. UK Returns via Post:
As per the Topshop Return Policy, you can also return damaged Topshop products via post within 14 days of having received the product. You can find the nearest post office from the 'Delivery & Returns' page in a similar way to that explained above for locating the nearest Topshop store or myHermes ParcelShop.
Before you return your product via post, make sure to stick the Freepost Royal Mail returns label to the front of your parcel. In case you don't have a Freepost return label, you can download it from here. Make sure to write your order number on the return labels that you download.
(NOTE: Freepost Return Labels are only available for UK customers. International customers will have to bear the costs of returning Topshop products via mail.)
4. International Returns:
If you are an international customer, follow the given steps to initiate your Topshop product return:
Visit the 'Delivery & Returns' page of the Topshop Official Website.
Scroll down till you read 'International Returns'. Click on 'Generate your Return', which you will see right next to 'International Returns'.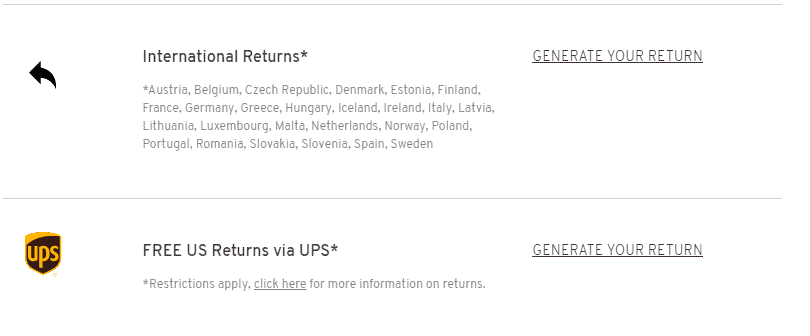 Next, type in your order number in the first text field. Type in your Zip Code or Email in the second text field and click on proceed.
           5. Free US Returns via UPS;
Topshop Return Policy also enables its US customers to return damaged or unsuitable products via UPS. To initiate your return, click here. Now, type in your Company Alias, Login ID, and Password in the respective fields. Finally, click on continue to go through the further return procedure.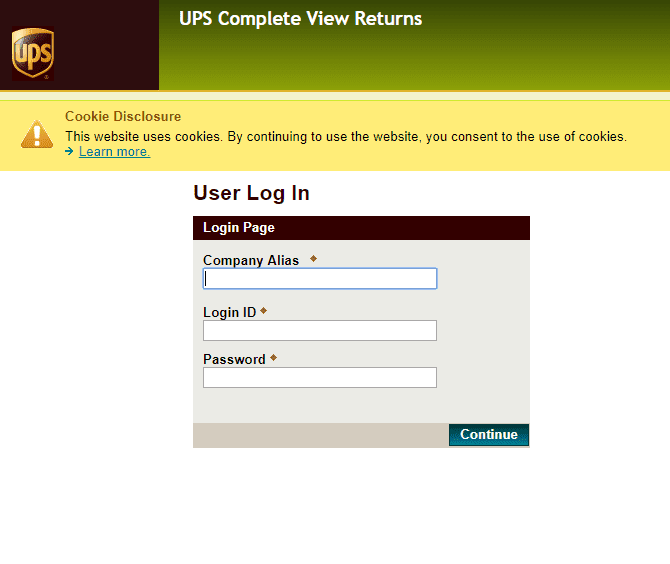 Refund Conditions
Once your returned product has been received by Topshop, you will get a confirmation email letting you now that your return has been received and your refund has been processed.
After you receive the confirmation email, wait for 5 working days for your money to be refunded. If it is not refunded within this time, contact your bank or Call on Topshop's Helpline number on 0344 984 0264 (international customers please add your international dialling code then +44).
However, please note that your refund will be credited to your original payment method itself. If you have paid for your product partly through a Gift Card, then the refund equivalent to that amount will first be credited to your gift card. The remainder will then be credited to the other mode of payment used.
Topshop Exchange Policy
Unfortunately, Topshop does not provide an exchange for products purchased from its retail stores. Topshop also does not provide exchanges through its official website.
However, you can exchange an online purchase in a store within the UK or the Republic of Ireland (this does not include department stores). Although, items purchased online with a double asterisk (**) on the despatch note cannot be exchanged and must be returned if you are not satisfied with that product.
 Summary
The Topshop Return Policy makes it easy for you to return a damaged or unsatisfactory product and get your refund. This article explains to you all that you need to know about Topshop Return Policy before initiating a return. You can also read a similar article on Groupon Return Policy on our website.
If you still have a query regarding the Topshop Return Policy, ask your questions in the comment section below. Also, if you liked this article and found it helpful, do comment on your views in the comments!