What do we do when purchasing doesn't end well? How can we return an item which we are either not satisfied with or is flawed? Then there is the key to all your problems. Today I will enlighten you regarding John Lewis Returns Policy. One' who wants to make a return to John Lewis can find this article to be immensely helpful. I hope so.
John Lewis Return Policy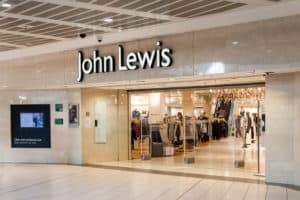 You can always return your product if there is any problem with it from the company's side or you feel you have bought the wrong size or any related problems. John Lewis Return Policy gives you 35 days to return your product. There is no guarantee for your return until the process to determine your request is completed.
Unwanted purchase
Return the item in its original condition with your purchase bill copy included in it. The procedure of exchange may take a time period of about 30 to 35 days at most.
The condition of originality depends on the packaging as well as the tampering in the quality of the product.
For items that are fragile and expensive like jewelry and jeweled watches must be returned in person at your nearby John Lewis store and not via any shipping merchandise whose verification might take about 14 days of time.
Exchange an item
Trading or exchange of an item occurs only when the subject to availability is inevitable. To check the same contact your nearby John Lewis shop.
If you cannot reach out to any of the listed stores, then you can return it following the return procedure as stated.
Flawed purchase return
For defective electronics item contact 0330 123 0106 – technical support helpline. You can even find some solutions from the user manual guides for selective electronic items troubleshooting guides.
For various other faulty items, you can contact 03456 049 049 – customer services helpline. A purchase bill is mandatory in both cases.
Repairing of such products takes place within a time frame of around a month at most.
Gift voucher returns
The gift voucher sent to you directly from johnlewis.com, if in presence of the receipt only will then the refund take place.
The exchange or refund of the gift receipt proceeds to take place only if it meets the requisite conditions of John Lewis Returns Policy.
Procedure of return
In the case of John Lewis Returns Policy, there are specifically two ways of returning an item of purchase.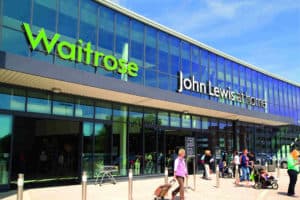 Return to a shop
Returning of a product manually at nearby John Lewis store might result in a refund of the item within a time period of 5 days.
In all other cases, the time frame might extend to at most 14 days.
You can find various other sister concerns of John Lewis where the above return facility is provided, i.e. Waitrose & Partners (Welcome Break sites or Waitrose & Partners branches within John Lewis & Partners Horsham, Ipswich, Kingston, and Watford).
Check out about it further here John Lewis.
Return of online orders
Return labels, track returns and collection rearranging are a few steps of return info in case of online orders.
In shipping of online orders, the merchandise tag of renowned shipment services is a must.
Keep a log of details about your shipment track order for future preparedness.
If still not clear about the return procedure via shipment, then you can contact on earlier mentioned customer services helpline number.
Note: Heathrow branch of John Lewis does not provide with the facility to return of a defective purchase.
Weigh-able products return
Items weighing till 15 kg, returnable as follows:
John Lewis & Partners shops – store or online purchase related returns
Waitrose & Partners shops – only online related purchases
Whereas for items weighing above the estimated limit, returnable through Home Collection – find out more. Charges applicable in this case.
John Lewis Corona Virus Response
John Lewis keeps their customers at first. Therefore at this tough they are taking all the necessary precautions for their customers, as they are allowing online orders, hence they are taking extra care while they deliver the product to your house. With this they will be reopening their stores once the situation is much under control. They have also increased the return limit on the products purchased.
T&C's of John Lewis Returns Policy
The product shouldn't include data related to the registered user. Purchases made during Price Match events will witness a refund to the respective debit or credit charge cards of purchase.
Return of complete order list of items done in case of online purchase, the standard delivery charge includes in the refund. But if, not all the items of the order list is to return then only the exact amount of each item counts for refund.
Bill of purchase is of at most important as its mandatory in case of return of an item. Without it you cannot claim the return or refund of the respective item.
FAQs
How can I contact the Customer Service?
0330 123 0106 - technical support helpline and 03456 049 049 - customer services helpline.
Can I return an opened item to John Lewis?
Waitrose & Partners is a chain of British supermarkets, which forms the food retail division of Britain's largest employee-owned retailer, the John Lewis Partnership. Its head office is located in Bracknell, Berkshire, England.
Can you return John Lewis items to Waitrose?
Use for returning johnlewis.com orders only. We're sorry that we can't accept returns for items bought in our shops.
Does John Lewis do returns without a receipt?
Without proof of a receipt, a customer can still get a refund based on the last known price of the item. Returns are accepted within 28 days, on proof of purchase. Without this Debenhams will offer an exchange only, based on the equivalent value of the current selling price.
How long do John Lewis returns take?
You'll receive an email to confirm when we have received the item at the warehouse, after which your refund will appear in your account within 5 days. This shouldn't take longer than 14 days from the day that you returned the item back to us.
Final Words of Valor
Let's hope that you get your satisfactory item via the purchase from John Lewis. In case of the inconvenience of the purchased product, you can return it by following the above mentioned John Lewis Returns Policy.
We hope the information regarding the John Lewis Returns Policy might be helpful to you in a positive way. Still, if further queries arise then you can let us know about it by writing it down in the comment section. We will try our best to find a solution for the same.
For such various helpful contents regarding the return policies of related organizations, refer below.
Kohl's Return Policy Explained
Ashley Furniture Return Policy – RETURN Get REFUND