Shopko is a global retailer giant headquartered at Wisconsin with its branches spread across the globe. From clothing to home decor and consumer lifestyle products, it has got everything you want. And here on this post we have describes even minute details of the SHOPKO Return Policy.
About SHOPKO Return Policy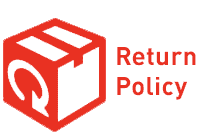 As per the SHOPKO Return Policy, you can easily return a product within 90 days from the date of receipt. It also provides 100% refund on electronic goods within 30 days from the date of purchase. In order to receive a full and successful payment regarding your refund, you should return the product(s) along with the original packaging, materials, and receipt. Incorrect, defective products and goods along with the original cash memo of purchase. Returning non-electronic products after 90 days and electronic products after 30 days will get your refund in the form Shopko gift cards.
Exceptions
Everything you get from a Shopko store is purely returnable. However, there are some exceptions and in some cases, you cannot return the item at all.
Items not eligible for in store return
Most of the products can be returned at a Shopko store, some items bought online cannot be returned at the store. In this case, a shopper has to return the product through the mail. Such items need to be mailed to the return address.
This address is printed on the packing slip for a refund which is easily processed. To be on a clear side, items will not be in any case, accepted for in-store returns.
Purchases that are not verified by our system will not be refunded. Shopko rightfully reserves the rights to ignore any returns or refunds if standard guidelines and protocols of the SHOPKO Return Policy are not met.
Non-returnable merchandise
Following are some items which cannot be returned once purchased:
Cellular phones and cellular phone cards are non-refundable
Opened/defective video games, music, movies, and computer software can be exchanged for the identical item
Gift Cards and e-Gift Cards are non-refundable
Prescription drugs are non-refundable
Alcoholic beverages are non-refundable
Departmental section
Get to know What's hot and what's not. 
Departments range from a huge sectional collection of items and products ranging from electronic good to bay wear, furniture, airbeds, and live goods as well. The disserent rules in SHOPKO Return Policy for different categories are as follows:
Electronics
All the returns are accepted within 30 days of original purchase. This should include the receipt with the exact date of purchase.
Electronic products and items include a super wide range of these items and products:
TVs
Video players
Digital camcorders
Digital music players
Bluetooth headsets
Stereo speakers
Gaming consoles
Monitors, Screens
Headphones
Home Theatres
Tablets
Kindles
Returning an item from this category should be accompanied by a receipt within 30 days from the date of purchase.
Cell phones and phone cards are will be completely non-refundable. Opened or defective console game titles, mp3 players, movies titles in the form of CDS and Blu Ray discs and other software can be exchanged for identical items.
Airbeds
Airbeds are the most sophisticated items of all times. Now a shopper can return unopened airbeds for a refund or exchange. This exchange or refund can be made within 14 days from the date of purchase. In case of opened airbeds, the same be returned for a refund or exchange within 14 days.
Items to be returned should be accompanied by a receipt and may be exchanged for an identical item or exchanged for another item of the same class of equal or greater value. This also holds true for the defective airbeds as well.
Babywear and nursery furniture
Shopko offers a variety of products to choose from including nursery furniture and infant wear items. These items and products purchased on shopko.com which are opened and not tampered with by any means can be returned in-store.
Live Goods
Evergreens, roses trees, and shrubs come with a guarantee of a year. In case of any queries or problems on the purchase of live goods, you may contact one of our Garden & Lawn specialists before removing your plant and returning it to the store. Perennials, roses, evergreens, trees, and shrubs are guaranteed for one year from the date of purchase. If any live products or goods are returned to the store, the same following year, a complete refund will be provided in the form a store credit.
Shopko Corona Virus Response
Every individual needs to be supportive and nothing can be done alone when we are fighting a case like corona virus. Therefore Shopko as a company has come together and taking every precautionary step to fight this. This includes monitoring social distancing, temperature check prior to customers entering, employees with masks, and excessive cleaning all around the store.
Return Procedure
W appreciate your quality time to go through our products and enjoy shopping. But if you are not happy with the quality of the products you purchased or if the products or goods are found out to be defective at the time of delivery, then you can return the same online or offline.As per the SHOPKO Return Policy, go through the following process to return your item at SHOPKO.
Returning products online
Quality and durability of products or items purchased online from Shopko.com or at any SHOPKO store come with a deadline to return them. Returning products online is a pretty easy procedure to follow and almost anyone who has knowledge of a computer and online transactions can go through the whole process.
The order in total gets refunded and shipping charges also get deducted as well. Everything is done according to your convenience and method of payment.
In case your refund was processed through a credit card, the refund amount will show in the same to make the transaction. On the other hand, in case of gifts that need to be returned online, the transaction will follow the original mode of payment.
For products and goods subject to a purchase of over $150, kindly go through the following link "Contact us" before returning the same and one of our customer service representatives will be happy to help you.
Sometimes a customer might receive order(s) in more than one boxes. Item(s) in the boxes have a specific packing slip. Details of this packing slip correspond to the multiple boxes. For successful returns which are credited properly, mail should include the details of the packing slip and the return address.
Steps to be followed
Fill out the item return form on the packing slip, product description, and quantity
Indicate the Reason Code to tell Shopko the reason for return
Ensure the item(s) and all accessories being returned are securely packed in a sturdy box to prevent damage in shipping
Make a copy of both sides of the packing slip and return label for your records
Affix the return label to the outside of the box and include the merchandise return section inside the box you are shipping back
Ship pre-pay and use a trackable delivery service (such as UPS or FedEx or the US Post Office)
Returning products in-store
Purchasing items and products at a Shopko Store, Shopko Hometown, Shopko Express or at Shopko Rx Store, you will get your full purchase price according to the method of your payment.
Credit cards used at the time of purchase should be made present at the time of refund as well.
Furthermore, if you are unable to produce the receipt, our customer service representatives will attempt to look for your purchase information in our systems.
To locate nearby Shopko store clink on Shopko Store Locator
Refund policy
The refund value of any product you return will decrease as per the SHOPKO Refund Policy. This corresponds to the value of any free gifts or discounts applied on the particular product. There are some other restrictions and limitations that may be applicable.
FAQs
What is the customer care number of Shopko?
In case of any query or problems, you can reach out to Shopko at 920-429-2211 and one of their customer care agents will assist you in the best way.
Does Shopko accept checks
To be on the transparent side, Shopko does not accept personal checks and process cash on delivery. However, they deal with globally accepted credit cards such as Visa, Master Card, and American Express.
Does Shopko have a discount day?
Fortunately yes. Shopko provides discounts of up to 15% generally on Wednesday during the first week each month.
Does Shopko take coupons?
Definitely yes. Shopko accepts only one coupon per item purchased. The items you purchase should match the coupons you redeem.
How do I track my order?
Customers with a Shopko account can log in to the same and track their orders and those who do not have a Shopko account may use the track order link to track the status of their orders.
Can I return clearance items to Shopko?
This is possible and Shopko intends to assist the customers who do not have their cash memo while returning the merchandise.
Summing Up
We suppose you have acquired all the information on SHOPKO Return Policy you seek and are satisfied with it. You can also go through the website if you need more information.
If you are interested, you may also take a look at our other stores and their return policies like Nike, Zappos, Costco, Target, Macy's, and  Nordstrom.
We look forward to your views and comments in the comment section. Kindly let us know how we can improve more and assist you in a better way.