Petco supplies live animals and products for animals as well. If you feel like returning the product you purchased, so here is the detail about Petco Return Policy. All your answers for queries of returning the Petco products are here simply have a look, and you will find the solution.
Petco Return Policy

Petco return policy is very simple and easy as well. If you are not satisfied with the product you purchased, we are here to help you besides the returns are absolutely free. You can return the products within 60 days of purchase, but live aquatics will be accepted within 30 days of initial shipment.
Returning of Products
Petco tries to satisfy the buyers by providing the best products they have however if you are not satisfied and want to return the product, so we have provided all the information about Petco Return Policy.
Food products
Food products that you want to return are not accepted at Petco store or Unleashed Petco stores. If you want to return any food product, you will have to return it to petco.com distribution center (address is as below), and you must provide the original packing slip.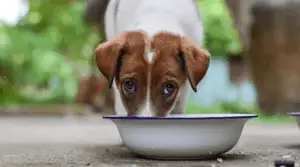 Petco.com Returns
257 Prospect Plains Road, Ste. B
Cranbury, NJ 08512
Medicine and pharmacy products
Petco will not accept the prescribed items in the Petco store or by mail. If you have any issue with your order, you can call on Customer Service number: 1-877-738-6742.
Live marine
Petco generally ensures that the Live Fish and Invertebrates you order arrives in healthy condition. All Freshwater Aquatic Life you purchased from Petco.com are guaranteed to stay alive for 30 days from the day they arrive at your home, or you will get the refund of your money.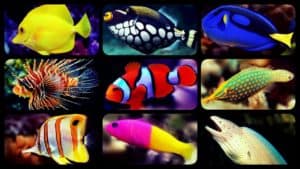 Cali Vinyl Pet Flooring
Petco is now offering the pet-friendly flooring, Cali Vinyl — an ultra-durable, 100% waterproof luxury vinyl plank made by Cali Bamboo. If you purchased this product and wish to return it, you can read Petco Return Policy rules below.
Rules to Return
Some rules are made to return the product you purchased, and this post has simplified for you.
If you wish to return the product you can do within 60 days of purchase.
Click a picture of packaged good and send it, before returning goods to the company.
The original cartoons must be in good condition so that it can be resold or not at all open.
The items returned must have a printed copy of Cali Bamboo's Return Authorization form with the packing slip.
Please pack the product carefully.
A re-stocking fee of 25%  will be applicable.
Petco Corona Virus Response
It is important to take care of animals as well. Petco has been following every necessary precaution to take care of the community and the animals. Therefore they have closed their stores for the time being and in the meantime are focusing on extensive cleaning. They will reopen when things are not so difficult and corona virus effects lowers down.
Exceptions
Tools for grooming; dog collars and leashes; filter or pumps; electronics; pet medication or vitamins; and pest control treatments are exceptions. Products like these require a valid Petco receipt for an exchange or merchandise credit (gift card).
Non-returnable Items
As per Petco Return Policy, you cannot return any live marine animal if you wish you don't want to have. Be sure before buying any marine animal. Apart from this Grooming tools or Dog training stuff are non-refundable too. And in aquatic section saltwater fish, live fish and Invertebrates are not acceptable once purchased.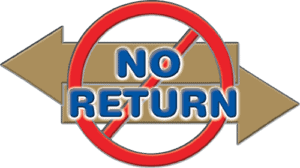 Personalized items, prescription food or pharmacy items will not be accepted at the store.
If any marine fish or invertebrates die within 30 days of delivery, contact Customer Service at 1-877-738-6742.
Return Process
Two simple ways to return the product you purchased from Petco.com.
The products that you purchased and find it not useful you can simply return and that too Free.
By visiting a store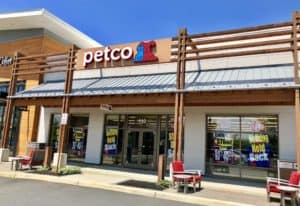 You can return the purchased item at the Petco store or Unleash by Petco within 60 days of shipment date. You can visit the Petco store.
To return the order in-store, carry these following :
Store Return Receipt: Either you can have the printed receipt, or you can have in your smartphone when asked to fill details in the register.
Where can you find the return receipt?
There is a link to print or view your Store Return Receipt which is in your Order History in your account.
Once you see your order, select "View Details" next to the corresponding order details to access your receipt.
Petco App will give you information under My Orders section.
Confirmation Email of Purchase– print the receipt at your home or you should already have on your smartphone when you reach the register.
By Mailing
Petco Return Policy provides you an easy way to return the product by shipping.
If you send the product back by mailing, shipping charges are non-refundable.
You can also return the product you purchased from petco.com within 60 days to the Petco warehouse/fulfillment centers. Once Petco will receive the product it will start the process for the refund.
Owner of the account will get the email about the gift card (merchandise credit) for the returns made to warehouse/fulfillment centers after 60 days.
To return the product by shipping, please note the below address:
Petco.com
257 Prospect Plains Road, Ste. B
Cranbury, NJ 08512
The process to return the product purchased from Petco store or Unleashed Petco by stores
To receive the full refund you need to return the product within 60 days of purchase with a valid receipt to the retail stores only (not by mailing).
If you do not have Return Receipt, you can still return the product after 60 days but with valid identification. You will be eligible for merchandise credit (gift card), or Petco allows you to exchange any product lower or equal to the price of your previous product purchased.
REFUND PROCESS
Read below to learn about the refund process.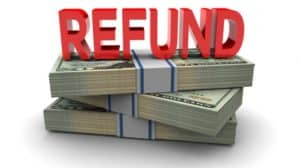 Process for refund will start once the returned item is received.
Petco will provide the refund the for damaged or incorrect medication and will safely dispose of the items.
If you have placed the order using Paypal account, the refunds will be applied in the same if you order the item online and ship the product.
You purchase the item from online using PayPal and return the product to any of Petco stores so the company will process the refund on your credit card, good may be exchanged or with receipt.
Refund is provided without returning of the product, in that case, Petco will not take the responsibility of refunded item.
For Medication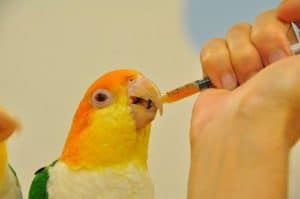 Petco won't be accepting the prescribed medication in return.
Refunds will be given for incorrect or damaged medication. But not for the wrongly ordered medication by you.
If you want to fix it by yourself, you can take help from a veterinary clinic near you, and they are the best one to guide you for the best method of destroying the item in your area. Petco has their Veterinary clinic, and you can search and contact them, they accept and dispose the unused medication safely for you.
For Marine Animals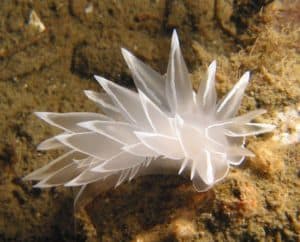 By any chance, you experience loss of marine that you ordered then according to Petco Return Policy:
You must contact Customer Service within 30 days of arrival and loss of marine. If you fail to contact within the given time frame, no refund will be given to you.
You will have to email the picture to the Service team as proof.
Petco will not accept any specimen if mailed to the Petco store.
Live water fish, saltwater fish, and Invertebrates will be provided only by Customer Service and not by Petco store
Please carry your order number when contacting Customer Service.
For Cali Vinyl product
We have mentioned some criteria above for returning of the products, and if your request meets the above criteria, you can submit the return request to Cali's Petco Support Team on (888)788-2254.
Once Petco Cali Vinyl receives the product returned by you, they will review, approve and accept it because all the shipments are arranged by Cali Vinyl.
Exchanging of Goods
Petco Exchange information is provided below, to help you with the queries you might have regarding it.
Returns that you'll do after 60 days, or if you have misplaced your receipt, you will be issued an in-store credit only for the listed store price, you will not be refunded, but you'll be allowed to exchange product instead.
If you will exchange for a different product, you will receive credit for the amount paid as listed on your Store Return Receipt.
FAQs
What is Petco Return Policy?
If you want to return any item purchased from the store you can return within 60 days of purchase with the full refund. If you do not have the receipt, you can return with valid identification after 60 days, and you will be eligible for exchange or merchandise credit whichever is low in price at which they sold the returned product.
Does Petco take pets back?
Yes, Petco accepts back the pets if you are not satisfied. You will have to provide a valid receipt.
Return something to Petco without a receipt, Is it possible?
Yes, you can return, but you should have valid identification, refund process will start after 60 days.
Do Petco accepts an opened bag of dog food ?
No, once opened you can not return the product.
What is Petco Customer Service Number ?
Customer Service Number of Petco: 877-738-6742
Quick Review
Petco Return Policy explained to you in this post, and by this, you can get an idea that how easy is it to return the product to Petco. Petco also accepts the products without the receipt as well.
You can return most of the products within 60 days of purchase and live pet within 30 days.
We have also tried to help you out with the return policy of  Walmart, Petsmart, Nike on our website, please have a look if you any queries regarding these.
We hope all the queries regarding Petco return Policy are solved. Please do share your experience in the comment section given below.