Regret buying a product from Pottery Barn and want to return it but do not want to go through the long and boring return policy? Want a more hassle-free and concise version of it, where you can get the bit of information you want easily? Well, then you are in the best place you can be. Here, we provide you with the full information on the Pottery Barn Return Policy, saving a lot of your time. Kindly go through it and let us know your experience in the comments section below.
About Pottery Barn Return Policy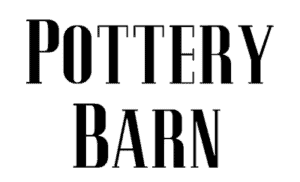 Almost all of the products purchased from potterybarn.com are eligible for returns within 30 days of receiving the order or 7 days for the Quick Ship upholstery items for a refund of the merchandise value. Now, according to the Pottery Barn Return Policy, product(s) purchased from them online, can only be returned by mail and not in-store. Similarly, items bought from a Pottery Barn store can only be returned in-store and not by mail.
The Process of Pottery Barn Return and Refund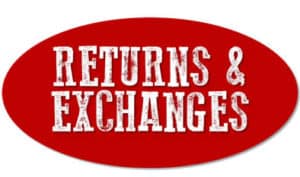 How can I return the product(s) that I purchased from Pottery Barn?
According to the Pottery Barn Return Policy, there are basically two ways to return a product(s) you bought from Pottery Barn: either returning by mail or returning to them in-store. However, product(s) bought in-store cannot be returned to them by mail. Though, products bought from them online can be returned to them in-store only and only if they are non-furniture items. Otherwise, they will have to be returned by mail.
Return by Mail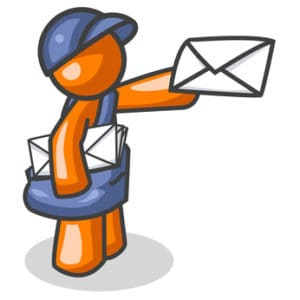 According to the Pottery Barn Return Policy, you can return a product(s) to them just by following the underwritten steps:
Place your product(s) in a sturdy box and properly seal it with strong tape. You then have to pack the parcel in the original packing. You will have to take off all the other labels present on the box.
Include your order number, residence address and billing number along with it.
You will then have to give Pottery Barn some details with the help of which they will create a US shipping label.
 You can then print your free label here.
After that, you can drop off the parcel to any United Parcel Service dropbox, including your own mailbox.
You can keep with yourself a copy of the shipping label for your own reference.
Please Note

You will have to return the product(s) within 30 days to get a full refund of the value.
 Packing the parcel in the original packaging is a must.
Above all, you will have to use packing that is strong enough to prevent the product(s) from damaging in transit. In other words, Pottery Barn will not be reesponsible for the damage to the product(s) in transit.
Depending on your reason for returns, you may be held responsible for the costs of return shipping.
Returning it in-store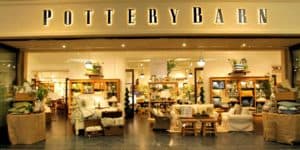 Returning products in-store is comparatively much easier and less complicated than returning it by mail. To return a product(s) to Pottery Barn in-store, follow the following simple steps:
Visit the nearest Pottery Barn store to you.
You can then locate their Customer Support Desk(CSD) or simply contact their Customer Support Representative(CSR) at 1-888-779-5176.
Then return the purchased product(s) there along with its original packing and receipt.
Pottery Barn will then refund you in the original form of payment within 90 days of the event or your purchase(pertaining to whichever is later).
Pottery Barn Corona Virus Response
Due to the corona virus condition across the world. Pottery Barn decided to close their store indefinitely for the safety of the people. This is because the virus spreads very quickly and to prevent it we would need to follow social distancing protocol and therefore we need to be smart and stay home and stay safe.
Refund Policy of Pottery Barn
Returns that are made with the presentation of the original receipt will be refunded in the original form of payment, that is, the form of payment that was made at the time of purchase.
The returns which are made with a gift receipt will be refunded in the form of a Merchandise credit for the same amount that is there on the gift receipt.
The fees on the delivery of the product(s) are however non-refundable.
Purchases made prior are not eligible for price adjustments.
Refunds that are above $100 will be refunded to you. It will be in the form of a company cheque which will then be mailed to you, which however may take up to 14 business days.
If the return for Merchandise Credit Cards is more than $10000, then Pottery Barn will issue you $10000 to you in Merchandise Credit cards on the exact same day and then for the remaining amount(that is the balance amount), Pottery Barn will mail to you additional Merchandise Credit Cards.
Non-Returnable Items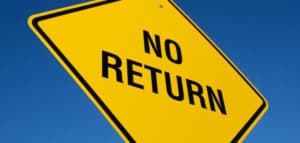 The Pottery Barn Return Policy states that they have some items which are non-returnable. The items are:
Mattresses
Monogrammed items
Final sale items
Gift cards
Items that are Made to Order, which includes custom rugs and furniture)
Items that were damaged due to normal wear and tear
International Returns
Online Returns are available only for the products that were shipped to the United States of America. However, if you would like to return the items that were shipped outside the United States of America, you can visit the page of International Returns.  which will help you in doing so.
Canceling Your Order
The Pottery Barn Return Policy states that if you want to change or cancel your order due to whatever reasons, you can contact the customer service at 1-888-779-5176. However, you cannot cancel the front door deliveries because they are processed immediately which is to ensure quick arrival.
FAQs
What is the customer support representative number of Pottery Barn?
The CSR number of Pottery Barn is 1-888-779-5176
What can I do to ship my order to multiple addresses?
To ship your order to multiple addresses, on the shipping page you will be given the option 'Ship to Multiple Addresses'
What will I have to bring to the store when I come to pick up my order?
To pick up your order, you will have to bring your order number, along with a proper ID photo
Where can I view the store hours and their locations?
You can view all of the Pottery Barn stores on potterybarn.com/customer-service/store-locator.html.
Summary
So in conclusion, this was our article on the Pottery Barn Return Policy. We sincerely hope that you found what you were looking for here. In addition, you can check our website as we have other return policies of famous and renowned too like Nike, Samsung, Famous Footwear, and Autozone.
Please do share any of your brush with Pottery Barn in the comments section below.