Want to return a product bought from Rite Aid but don't know exactly how to do it and find the return policy confusing? Well, then you are in the right place. Here we give you the in-depth detailed information on the Rite Aid Return Policy as briefly as it can get.
Rite Aid Return Policy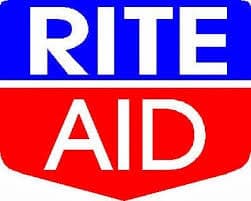 The Rite Aid Return Policy states that the consumers can return unused or used items within 30 days of the receipt date to get a full refund. When done so, Rite Aid offers the customers credit, refund, exchange or store credit through a Rite Aid Merchandise Return Card.
Here, please note that Rite Aid does not accept the return of the good(s) purchased online in-store. Similarly, it does not accept the return of goods purchased in-store by mail.
Returning the Products to Rite Aid
Here, we show to you how to exactly return the products bought from Rite Aid step by step. This will particularly be useful when you want to return a product to Rite Aid and do not want to go through their long return policy or even find it confusing.
How to Return a Product
How can I return the item(s) that I purchased from Rite Aid?
The Return Policy states that basically there are two ways to return their product: returning by mail or returning in-store. Now, the purchased product(s) must be returned in store or online within 30 days. But here you must note that items purchased at their retail stores must be returned in-store and similarly, product(s) purchased from them online must be returned by mail.
Return By Mail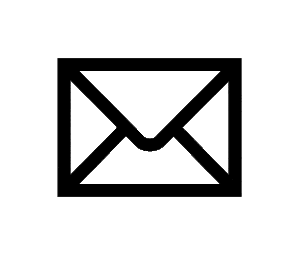 According to the Rite Aid Return Policy, to return their product(s) to them by mail, you must follow the following steps:
Go on their website riteaid.com  and log into your Rite Aid online account.
You can also go to riteaid.com/returns to get a return number. This will help you in tracking the progress of your return online.
Properly place the product(s) in a strong box and seal it securely.
Pack the product(s) in the original packing and take off all the other labels present on the box.
Along with it, do not forget to put in it your address, billing number and order number.
You can then drop off the parcel to any United Parcel Service DropBox, including your own mailbox.
Please Note

Instead of doing it online, you can also complete the return and exchange form which is located on the back of the original packing slip that you received at the time of your receiving the delivery, though you will not be able to track the product(s) returned in this way online.
In case of any difficulties, you can always contact their customer care at 1-800-748-3243.
You can return unused merchandise however, within 90 days of the original shipping date, which will earn you a prompt refund.
You will be refunded for the merchandise total, plus any applicable sales tax paid.
Shipping and handling charges are non-refundable unless the incorrect product was shipped to you or the product arrives damaged to you.
Return By Visiting Store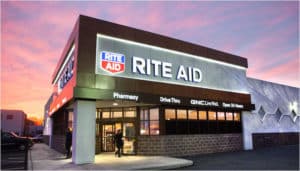 The Rite Aid Return Policy pertaining to returning a product in-store is really simple, as compared to returning it by mail. To return a product(s) to them by visiting their store, just follow the simple and easy steps written below:
Find the nearest Rite Aid store to you
You can then contact their Customer Support Representative(CSR) at 1-800-748-3243.
Or, you can also simply locate their Customer Support Desk(CSD) in the store.
When you return the purchased product(s) within 30 days of the receipt date, the Rite Aid Return Policy states that you can get either a refund, credit, an exchange or store credit through a  Rite Aid Merchandise Return Card. Furthermore, beauty products which are opened or unopened and come under the  "Don't Pay for Your Mistakes" Guarantee can get a full refund if the original receipt is presented within 30 days.
Rite Aid Corona Virus Measures
Rite Aid being a pharmacy has taken matters in their own hands. They are helping the community by setting up testing sites for Corona Virus across the United States. This way as soon as we detect the virus, we will be able to treat it. This has been a very big helping hand from Rite Aid. To put that in numbers they have around 71 sites across 12 states. They also have a drive through system to pick-up the medicines. They are open from 9 am to 8 pm (Monday-Friday) and 10 am to 5 pm (Saturday and Sunday).
Returning Without a Receipt
Most noteworthy, customers who are returning their product(s) without a receipt are entitled to get a Rite Aid Merchandise Return Card worth the lowest selling retail price of the item within the previous 30 days. Furthermore, the customer also has the option between it and exchanging it for another product.
Items Purchased from Warehouses
The products returned at the warehouses of Rite Aid but not bought from there will be in their storage for a period of 60 days. Finally, if the item is still left unclaimed for after 60 days, it will be disposed of.
Costume and Costume Accessories
To ensure the satisfaction of all the consumers, Rite Aid strongly recommends you to inspect your costumes and costume accessories upon its arrival. Call Customer Care within 48 hours in case of any problems. The Refund Policy of Rite Aid states that they will credit or exchange unused and defective items only. You will then have to return the unused items in their original packing, that is the packing at the time of the purchase. Items which will be returned without the original packing will consequently not be returned.
Sexual Well-Being products
All the returns for the product will be accepted by Rite Aid within 30 days of their purchase. Rite Aid will not accept the returns of the product(s)) without the approved return number which the Sexual-Well Being Merchant Customer Care Agent will give to you. Most noteworthy, all of the defective items that you return to Rite Aid will be replaced by Rite Aid with the exact same item and will be shipped to the address that was contained in the original order.
After the starting 72 hour period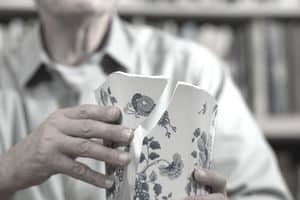 If such a thing happens, the customer must contact the manufacturer of the product. It will be for the submission of any warranty claim for replacement. Allude to the warranty then, of the manufacturer which is included with the product to find out the solution in case of a defect in materials or workmanship. The warranty won't be valid however if the defect was due to the customer's negligence, abuse or mishandling. All the merchandise that is sold by Rite Aid is only and only subject to the warranty of the manufacturer. Labour or inconvenience charges, however, are not included in the warranty claims.
Damage in Transit
Furthermore, if the customer receives the package damaged, then you can call the Sexual Well-Being Merchant Customer Care Center at 1-800-748-3243. You can also use live chat to report this. The customer will then be sent out the return. It will be as soon as the Customer Care Agent confirms that the product(s) were received damaged.
Non Refundable Items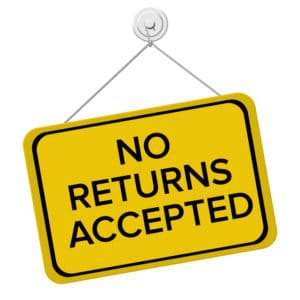 Items which can not and will not be refunded are
Alcoholic Beverages
Cigarettes
Prepaid cards or Gift cards
Prescriptions
Refund Policy
Debit Card Purchases
Product(s) that were originally bought with debit cards and then returned to refund, will follow a standard procedure:
Items that are provided with their receipt, will receive a Rite Aid Merchandise Return Card or cash.
Items with whom their original receipts are not provided will receive a Rite Aid Merchandise Return Card. It will be at the value of the lowest retail price that the item was sold in the past 30 days or product exchange.
Returns made on product(s) that were purchased through Food Cards will be credited back to the same Food Cards.
Purchases that are made by an EBT/Cash card are refunded in cash.
Credit Card Purchases
Purchases that were made through credit cards will be refunded back to their credit card account. Cash refunds are not permitted on purchases made with credit cards.
FAQs
What is the CSR number of Rite Aid?
The CSR number of Rite Aid is 1-800-748-3243
Can I return opened items to Rite Aid?
No, you cannot return opened and used items to Rite Aid
Where can I find the Rite Aid stores near me?
You can find Rite Aid stores on locations.riteaid.com/locations/search.html
In how many days can I return the product to Rite Aid?
You can basically return the goods bought from Rite Aid within 30 days
Recapitulation
To conclude things up, here we tried our level best to sum up the Rite Aid Return Policy as concisely as possible. We hope that you have no doubts left.
If you liked it, you can see the other return policies that we have elucidated like return policies of Staples, Petco, Costco, and Walmart.