IKEA states its return policy as "No-nonsense return policy", and in fact it is. They provide one of the most convenient IKEA Return policy compared to other merchants in the world. For complete information scroll down.
About IKEA Return Policy
IKEA Return Policy States that you can return any item purchased from them within 365 days of purchase. They will provide you a full refund if you returned the product in unused condition with the original receipt (or any other proof of purchase). If you change your mind and return the item within 14 days of receiving it, then IKEA will also refund your delivery charge.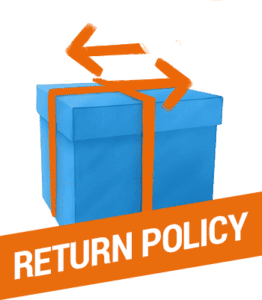 If return criteria are not fully met, then IKEA may deny the return, or provide you an exchange or a Gift Card, depending upon the severity of the reason for returning the item.
Exceptions to IKEA Return Policy
The only exception listed by IKEA Return Policy to the one year return period is for Mattress. Although you won't get a complete one year to decide whether you are comfortable with your new mattress or not. But I'm sure 90 days are enough to make sure whether you are compatible with your new bedmate(Your Mattress!).
IKEA gives you "Try it at home for 90 days" for you to decide your mattress. The "Try it at home for 90 days" return policy is not applicable to SULTAN bed bases, bed slats and mattress pads.
Furthermore, Mattress purchased from IKEA come with a huge 25-year guarantee so that you can sleep smoothly for years.
Ikea Corona Virus Response
Ikea is a very big name and they have certainly maintained it and showed us why they are such a success and also taken measures for good causes. Ikea has taken initiative to fight against the corona virus. At the same time we have the responsibility to take care of ourselves. Here is what Ikea has been doing in this difficult time.
has been providing ventilators to the hospitals locally. 

They are providing safety masks to the community. 

They have also been helping people with furnishing rooms in Saudi Arabia and Bahrain.

Ikea is providing food to people in Spanish Islands and Caribbean.

They are also providing rooms for the Covid-19 patients.

Ikea is helping open test centres for the NHS.
This way Ikea is helping the community and helping to fight against Corona Virus Pandemic.
Non-returnable Items
As of now, IKEA does not have any list of items which cannot be returned. This means any Item you purchase from them can be returned if it qualifies as per IKEA return policy.
Process of return
IKEA provides you 3 options in which you can return the item you purchased from IKEA store or IKEA.com. The three options available with you are; Return in-store, Return at Collection Point, or Return online by CollectPlus. But before returning your items make sure that it is eligible for returns as per the IKEA Return Policy.
Return In-store
To return your merchandise at any IKEA store, go through the following steps:
Find your nearest IKEA  store.
Take your item to be returned with the original purchase receipt (or any other proof of purchase) along with the original packing.
Upon reaching, IKEA guest service will help you with the return process.
You will be provided the refund immediately when you return at the store. The refund would be provided in the original form of payment (payment mode you used while purchasing the item).
If you opt for an exchange, IKEA will be able to provide you the exchange only if the required item is available in stock.
Return at any Collection point.
IKEA currently has three collections points; the first one is in Westfield Stratford City, and 2nd & 3rd one in Norwich and Aberdeen. The collection point is an innovative way of improving your shopping experience.
The process for returning your item at IKEA collection point is the same as returning an item at IKEA store.
Return by Mail
If you don't have time to return the item by visiting store or collection, then IKEA in partnership with CollectPlus offers you an option through which you can return the item by Mail.
All you need to do is:
Put your merchandise along with the purchase receipt in the packing box.
Print CollectPlus label at home or at CollectPlus store by visiting this page.
Attach the label to package and Mail it via CollectPlus.
Once IKEA receives your return, they will initiate the refund.
Non-receipted Returns
As of now, there is not much information available for non-receipted returns at IKEA. If you purchased an Item online then you can print out order confirmation anytime. Besides this, if you purchased the item from IKEA store, and lost the receipt then you should contact the customer service. They will assist you with the other available options.
So, As far as we know, IKEA Return Policy won't accept returns without a receipt.
In this case, you will be provided the refund in the form of store credit. The value of the refund will be the least selling price of the item.
Refund Policy
IKEA will immediately provide you refund if you return an item to any IKEA store. If you return the item online, then it might take 3 to 4 business days to process your refund. Further, it may take up to 10 business days for the amount to be reflected in your bank account.
IKEA Return Policy in USA
There are certain different rules for IKEA USA Return Policy. IKEA provides a return time period of 365 days for Items purchased on IKEA.com or IKEA store from the US. For returning any item to the IKEA store, you have to present your photo ID along with the proof of purchase (purchase receipt) while returning the product.
IKEA will decline your return if it is found dirty, stained, damaged or abused. So, while returning you should keep these things in mind and plan your return accordingly, as it may be denied in the preceding case.
The process to return the item at IKEA store is same, however, you have to follow a different step if you want to return the product via mail.
To return Online
Smaller Items (of weight less than 10 kg usually) can be returned either by FedEx or UPS. For returning the merchandise you have to place this form in the package along with the item and shipping invoice. Other steps are similar to this section.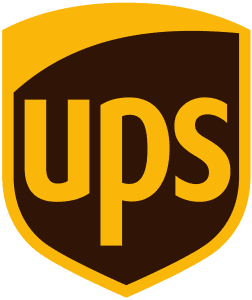 For returning large items, you have to contact IKEA at 1-888-434-4532 they will arrange a truck to pick it up.
FAQs
What is IKEA Canada return policy?
IKEA's return policy for Canada & US is same.
Can I return something to IKEA if it's built?
Yes, you can return an item to IKEA even if you assembled it, provided that it is in re-saleable condition.
Can you return to Ikea without a receipt?
Yes. On returning an Item to IKEA without a receipt, you will be provided a refund in form of store credit, the refund amount will be the lowest selling price of that Item.
Can you return opened items to IKEA?
Yes, you can return certain opened Items to IKEA.
How long does an IKEA refund take?
It usually takes 3 to 10 business days for your refund to be processed if you returned online. Store returns are refunded immediately.
Customer Service Number of IKEA?
You can contact IKEA customer service at 1-888-888-4532
Summary
From the IKEA Return Policy, it can be concluded that IKEA provides moderate rules and a lengthy time limit for returning your items.
Go to the following links to get acquainted with the other return policies of other stores: Home Depot, Walmart, Target, Costco.
Also, share the experience you had with IKEA while making purchase or returns of your item. You can also ask us any questions related to IKEA in the comments section.