Purchased a product from Shutterfly but not happy with it? Want to return it but the Shutterfly Return Policy seems too long?
Well, here we have brought to you the complete information on the Shutterfly Return Policy. We hope that you like it. If you do, then please tell us about it in the comments below.
Shutterfly Return Policy
According to the Shutterfly Return Policy, if you are returning for any other reason other than errors made by Shutterfly, it will be charged a restocking fee up to 50% on the product. All this must be done within 60 days of the invoice date, that is the date when the product was bought. If you return a product after 60 days, Shutterfly has the right to give you store credit for the merchandise. This will be instead of a cash refund.
The Shutterfly Return Policy states that in case you are not satisfied with their product, you will have to contact them. You can click here, to get in touch with them and then return the product. Shutterfly will then review your problem. You will then be sent the necessary information you need to return your product.
You will be refunded the cost of the delivery shipping charges on the original order only and only if you return the entire order. You can also be refunded the same if the return takes place due to the error of Shutterfly. Refunds of the return shipping charges will not be refunded to you in any case.
Please Note

Once Shutterfly receives your refund, you will have to give them 10 business days to get your refund processed.
If you want to return the postage stamps(personalized), then you can click here. Though while doing so, more restrictions will appy.
About Shutterfly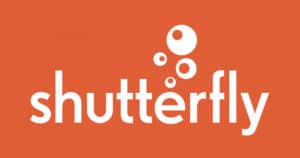 Shutterfly is basically an internet-based American company. Shutterwood lends image-publishing services. Shutterfly's standout product is the photo book line. It was found in 1999 and turned into a publicly traded company in 2006. It is mainly positioned towards women, for women account for almost 80% of its total customers as in 2013.
Shutterfly's subsidiaries are Tiny Prints and Wedding Paper Divas, This Life, Treat, BorrowLenses and Lifetouch.
Shutterfly Corona Virus Response
As shutterfly do not have physical stores they are not much affecting by the situation but still their online stores are open but they are taking every precautions necessary and this is leading to longer waiting time for your order. Therefore please cooperate. The delivery system will be very safely conducted and while taking all kinds of precautions.
Canceling an Order
In case you made a mistake while ordering an order and want to cancel it, Shutterfly gives you a 30-minute window, within which you can cancel your order whatsoever the reason is. The order can basically be canceled in 2 ways:

Click on the link that is there on the bottom of your email which confirms the order. You will then be directly taken to the details page for the order. Then there you can click on the 'cancel' button. Then click on 'yes' if you want to complete the cancellation and 'no' if you changed your mind on the cancellation.
You can open your order history on the desktop or mobile website, wherever you are using it, in the dropdown by your name. If you are within the 30-minute window on placing the order, you can click on the 'cancel this order' link. You can find it in the status column. A pop-up window will then come, asking you if you really want to cancel the order. You can confirm the cancellation then there. Or, you can also go to 'more details' where you can review the order before canceling it.
Uncancel an Order
If you cancel your order by mistake, or whatsoever reason, and want to un-cancel it, then follow what is written. To un-cancel it, you can contact the customer service team of Shutterfly for your un-canceling your order. They can therefore then resubmit the order for processing.
Shipping Address Mistake
In case you make a mistake in the shipping address while ordering, then the Shutterfly Return Policy states that you have the following options:
If the order is within the 30-minute window
You can then from your order history page, cancel the order. You can also use the link in the confirmation email. Then, you can cancel the order and then write the correct address and place the order again.
If the order is shipped but the fault is a small one
If such a situation arises, the carrier which is shipping can then try to deliver the product. This will be by their own understanding and interpretation.
If the order is shipped but the carrier can't recognize the address
If the shipping carrier is unable to understand the address at all and is unable to make it out, then the order will be returned to Shutterfly. The customer care team of Shutterfly will then try to get in touch with you. They will then try to arrange to deliver the package again to you.
If the order is to be shipped through UPS
United Parcel Service(UPS) will then be able to help you in case of an address change. You can also choose to have a different delivery option altogether. Depending upon what you select and what you want, additional charges may apply on the delivery. For further help, you can get in touch with the Customer Care Team of Shutterfly.
Please Note

In case you are not sure, which among all of these conditions is applicable to you, you can contact Shutterfly.
Reordering an Order
If you have ordered cards, calendars, etc, from shutterfly.com, there is a saved project in the section of My Projects in your account. You can then find the saved project, have a glance at it and then place a new order. If due to any circumstances you are unable to find it and want to order from a previous order, get in touch with the customer care team of Shutterfly once you have your order number ready.
FAQs
What is customer care number of Shutterfly?
Customer Care number of Shutterfly is 888-225-7159.
Where can I find a Shutterfly store?
You can find a Shutterfly store here.
In how many days can I return my product to Shutterfly?
You can return your product to Shutterfly within 60 days of its purchase.
Summary
Finally, here we tried to include everything on the Shutterfly Return Policy. We hope that you found it useful and it saved on a lot of your time.
We have written return policies on many other companies like HP, Dollar General, Rite Aid, Pottery Barn, and Timberland. Please feel free to check them out.